ITEC Diploma in Swedish Holistic Massage
Course options:
Start in June : finish December 2020 – 1 day a month – booking now – (2 places left)
Start in the Autumn:  morning or evening course once a week, finish May 2021 – booking now (8 places left)
Fast Track –  Summer massage course – finish December – booked out
Dates for all courses further down page
Important Notice;  Please note that classes will begin via zoom and we will cover all the theory modules on the Diploma first.  There will be some in-house classes when we get back into working in premises. We will know when that it  later in the summer.  However we will be progressing through zoom as there are large theory elements also.

At Green Tara College we teach a fabulous  in-depth deep tissue healing massage using Swedish  massage techniques which can be used for many ailments especially for deep healing and relaxation. Many of the techniques and methods of applying this massage have been developed and streamlined by Majella during her 30 years of experience.  This treatment that we will teach you , in comparison to others, is without doubt a deluxe holistic massage.
Our sincere aim is to encourage each individual student therapist to develop your own natural skills and gifts to enable you to use your gifts to streamline treatments to your individual client's needs, be they family, friends and/or the professional client.
We also teach from a spiritual & holistic perspective for anybody who is interested in developing skills to tune into your client's needs – physically, emotionally and mentally, bringing to them the treatment that best meets their needs.  You can take away what works for you on an individual level. You will truly notice the difference in an energetic massage treatment.
Qualifications gained:
ITEC Diploma in Holistic Massage
GTC Diploma in Holistic & Energetic Massage
ITEC Diplomas in Anatomy & Physiology
ITEC Certificate in Business & Client Care
Green Tara College Certificate in Energy Awareness & Management – Free Course.

Holistic Massage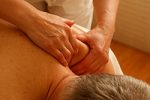 Holistic massage is a deeply relaxing massage experience that treats the mind, body and spirit. It is one of the most popular forms of massage offering a beautiful, relaxing and nurturing treatment. The massage is a complete full body massage to include: legs, back, abdomen, feet, hands, face, head, shoulders, neck, and upper torso.
Our ITEC Holistic Massage course is focused on bringing a deep nurturing treatment to your client. While students learn all of the syllabus – from the workings of muscles to understanding the Anatomy of the body to giving a wonderful deep massage – the training is truly holistic at Green Tara College.
Subjects Covered:
Hands-on full body massage incorporating the classical Swedish massage movements of effleurage, petrissage, tapotement, friction and vibration
In-depth practical training
History and principles of Massage – including benefits
20 hours of case histories
Common ailments and contraindications
Energy Management and the Mind, Body & Spirit Connection
Exploring and understanding the Holistic Approach
Study Aid Class
Examination Preparation Classes
Upon completion of the course, students will be qualified to carry out a holistic full body massage as an Holistic Therapist. The student will have acquired the skills to communicate and facilitate the client in consultation.  The student will have an ingrained knowledge of energy management.
Academic Awards
ITEC Diploma in Holistic Massage
Green Tara College Diploma in Holistic Massage
ITEC Diploma in Anatomy & Physiology
ITEC Diploma in Professional Conduct & Client Care
Green Tara Certificate in Energy Management
(Emergency First Aid free optional module)
Equipment you will need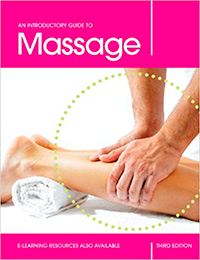 The College will provide all necessary teaching equipment. – The equipment you will need is minimal and includes:
Large ring binder folder to hold A4 Sheets
Clip Board
Hair ties and hair band (for all practical massage only)
No jewellery except wedding band (for all practical massage only)
4 large black bath sheet towels, 4 black hand towels (for all practical massage only – you can use any colour for class but they must be the correct size)
One massage table cover – available to buy at Green Tara
Professional Therapist Uniform – Black therapist tunic (Guiney's in Dublin, Diamond Design, Co. Monaghan, Salon Select in Navan) black trousers (wider leg) with a crease in the front and back (jeans, leggings, cords not allowed), fully covered sensible low heeled shoes, black socks. (All outer cardigans and T shirts must be black)
Short nails (for all practical classes)
Antibacterial hand wipes – Liddl have biodegradable wipes (for practical massage only)
Hand Gel – antibacterial – (for all classes)
Equipment wipes e.g. Dettol wipes or Liddl wipes (for all classes)
Email
Books:

An Introduction to Massage by Louise Tucker (pink book) – most recent edition
An Introduction to Anatomy & Physiology by Louise Tucker – most recent edition
The Concise Book of Muscles – recommended
Qualification Requirements for Students to be awarded Certificates
Certificates will be awarded all together and cannot be awarded until all modules are completed. Students must be available for all the weekend modules.
A 100% commitment is required
Completion and submission of 20 Hours of Case Studies – please note that case studies must be typed, so access to a computer or a person who will type up assignments is a requirement
One hour multiple choice examination paper in Holistic Massage – ITEC Unit 2
One hour multiple choice examination paper in Anatomy & Physiology – ITEC Unit 1
One hour multiple choice examination paper – Professional Conduct & Business Awareness – ITEC Unit 22
One hour practical massage including a short oral examination
Completion of Energy Management module
Completion of Green Tara College course assignments.
Continual Assessment of Course Work
The compulsory modules for this Diploma (unless exempt) are Holistic Massage, Professional Conduct & Business Awareness and Energy Management.
Enrollment and entry qualifications
Students must have a caring and helpful disposition with a desire to learn more about the holistic field and way of being. They must be dedicated to their own personal growth and well being.
Have an acceptable knowledge & capability of written and oral English.
Places are awarded following a College Interview only via telephone or face to face.
You are very welcome to arrange to come along and visit us – we advise this as you get a sense of the College and the learning environment – just give Majella a telephone 0868635241.
To Enroll – Fill out the online booking form, arrange to chat with Majella and pay your deposit
You can also enroll via email by filling in the form we send you.
Previous Credits Awards: Certification previously gained in any of the above modules can be credited towards your training and you do not have to repeat the relevant course. – Please note that students must otherwise attend all the modules unless a previous recognized qualification in a particular module is held. 
ITEC courses continue despite COVID-19
ITEC have adapted quickly to the new COVID-19 situation:
Exam formats have been adapted so that we can still hold exams – via Zoom.
All our current ITEC courses are now coming to completion via Zoom.  We have not cancelled, or even delayed, any ITEC courses.
The next courses will commence soon via Zoom.
We will deliver all the theory training first, as this works very well over Zoom.   Theory classes are lectures, so you can get just as much learning via Zoom as you can in a class.
We have worked out procedures for teaching the practical skills via Zoom.  These have been approved by ITEC.
ITEC now allow all exams via Zoom.
Dates May to December 2020
Massage Course Dates  June to December 2020
June 06 Saturday
July 04 Saturday
August  08  Saturday
September  26  Saturday
October  10 Saturday 
November 07 Saturday
(Times: 9am-6pm)
We will start via zoom theory classes then zoom practical until we can get back in class, there is quite a lot of theory we can cover
Anatomy 2020 – May to December- Zoom classes for the entire course (however you can come to class when educational schools are allowed back & we will still  also offer zoom for people travelling a distance)
Times: Sundays  9am-12 p.m. – ( modules may be taken as home study also)
June 07 Sunday – The Cell
June 13 Saturday – Lymphatic System
July: 05  Sunday – Tissues & Skin
July 11 Saturday – Respiratory System
July 26 Sunday– (Endocrine & Reproductive  & urinary systems) 10am-5.30pm -full day
August: Sunday 09 – Skeletal System
August Saturday 22 –Nervous  system
September Saturday 05 -Digestive system
September: Sunday 20 – Muscular system
October  11  – Cardiovascular system
Energy Management & Energetic applications of your therapy –completely compulsory
(if you can't make this date please contact Majella directly for another option)
September 2020: Saturday 26 & Sunday 27
Times: 9am-6.30 pm both days
Essential Ancillary skills for working as a successful therapist:  (Zoom or in class-you will have a choice)
(can be taken as home study module also)
October 2020 :  Friday 16 (7-10 pm) & Saturday 17 (9am-6.00 pm)

Examinations:
December Saturday 05 & Sunday 06 – pre-assessments/pre runs- mock exams
December Saturday 14 & Sunday 15  – Final ITEC official assessments (to be confirmed by ITEC)
Holistic Massage & Anatomy Course Options
Your training options
ITEC Holistic Massage requires ITEC Anatomy & Physiology and ITEC Business Awareness.  If you already have either of these,  you do not need to sit them again.  Some external qualifications in these subjects may be accepted, but you will need to check with us first.
Option 1  –
Everything – €1495.00 + €190.00 exam fee
Awards:
ITEC Holistic Massage Diploma
ITEC Diploma in Anatomy & Physiology
ITEC Professional Conduct & Business Awareness  – Unit 22
Certificate in Energy Management – free course!
Further options are available

only

if you hold recognized previous qualifications:
Option 2 – not including Anatomy & Physiology – €1195.00 + €190.00
Awards:
ITEC Holistic Massage Diploma
Professional Conduct & Business Awareness – Unit 22
Certificate in Energy Management – free course!
How do I book a place?
In order to book a place please REGISTER by clicking the REGISTER FOR THIS COURSE button.
You can check your booking, then click PROCEED TO CHECKOUT
You can then select your method of payment.
Methods of payment
Paypal – you do not need a Paypal account.
Telephone – Debit or Credit Card.  You will need to phone 046 90 60 600 with your card.  We will take payment over the phone.
Bank Transfer – If you select this option, the system will email our bank details to you.  Please use your order number as the reference so we know you've paid.  Your booking is not made until the money is received.  This information will be on your booking receipt.
Cheque – Please post a cheque to Green Tara College, Tara House, 1 Preston Place, 38 Trimgate Street, Navan, County Meath, Ireland.  Your booking is not made until the money is received.  This information will be on your booking receipt.
We regret we cannot hold places on courses for you until you have paid your deposit.