Post-graduate courses for massage and reflexology
Massage for Cancer Care
This post-graduate massage course covers full body massage especially prepared for Oncology massage clients at all various stages of treatment. We teach you how to adapt the massage as needed depending on the needs of each individual clients. You will learn the cautions when treating and when not to treat. You will learn what to expect. You will learn a lovely massage focused on nurturing with lymph drainage adaptations.
All course supported with free access to notes and guided videos by Majella of the practicals on our educational system after the training for a minimum of 6 months and more
Friday 26th (6-10pm) theory zoom& Saturday 27th May 2023 – (10am- 5.30pm)
€195.00 – ( €170.00 to return learners and members of professional associations-apply the code professional25 at checkout if eligible )
You must hold a Diploma in any type of full body massage – Holistic, Swedish, Ki, Lomi-Lomi, Thai or Sports (if you learned Swedish Full Body in your Sports Massage).

Crystal Reflexology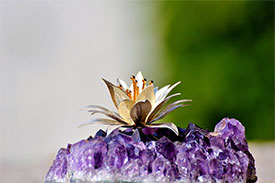 Crystal Reflexology is powerful, mystical energetic healing modality, it takes its foundation from Reflexology and Crystal Healing.
Crystal Reflexology is based on the premise that it is not the healer that heals rather they act as a guide or catalyst for the person to heal themselves.
Crystal Reflexology can be used on the feet and hands.
Crystals heal holistically; meaning they work on the physical, emotional, mental and spiritual levels of being. Crystals work on a vibrational level, rebalancing the bio-magnetic sheath (the energy field surrounding all living things) and activating points linking to the chakras and balancing the chakras. By bringing the chakras back into balance many physical and psychological states can be alleviated.
It is therefore based on the ideas that the body and the workings of the body, emotions and spirit are reflected in the feet; and that all of the body, emotions and spirit vibrate and that the natural vibrations of crystals can resonate within the body to aid healing.
You will learn what crystals are, their formation, their vibrational effects, meditating with the crystals, sealing your sacred healing space with crystals.
Crystal healing is a very powerful tool in the process of helping a person help themselves. On the road to transformation, whether that is physical, mental, emotional or spiritual.
It is important to recognise that Crystals are not inert pieces of rock, they need to be chosen and cared for with love and attention.
You will learn to work spiritually and practically with consideration for the client and intent on your behalf.
 Many problems are caused by energy stagnation
Although all references are to Foot Reflexology most of the techniques described can be applied to the hands.
You do not need to have crystals – just an interest in working with them. Much of the work can be applied to other therapies as well,
You will be able to bring your knowledge of crystal to other therapies.
If you have crystals of your own you are welcome to bring them to class.
Two Certificates
Foundation in Crystal Healing
Crystal Reflexology Treatments
You must hold a Diploma in Reflexology
€275.00 – (€250.00 to all returning learners and members of professional associations)
2023 – Dates to be confirmed – course over 2 weekend days (10am-5.30pm)
Numbers limited
Post-Grad Reflexology for Menopause Support
2023 dates to be confirmed:  Theory (one evening) &  Practical (one evening) via zoom (6.00-10pm)
Learn Majella's special techniques to assist with menopause.
Streamlined advanced Reflexology training to assist in bringing your clients into balance
€165.00 (€150.00 to all returning learners and members of professional associations)
Must hold a diploma in reflexology
– open to students also if you have covered all the Reflexes of the feet
Deluxe Reflex foot & lower leg massage with Reflex hand & arm massage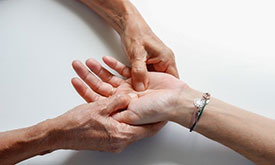 Learn to offer a deluxe Reflex massage with your treatments.
Gain Reflexology & Massage CPD points
Superb addition for all massage therapists, aromatherapist, reflexologists, beauticians.
Open to all who would like to learn these techniques for personal use.
A treatment to really boost the body and the immune system with lymph drainage technique.
Open to students of Reflexology, Massage, Aromatherapy, Beauty and the general public
Dates for 2023 to be confirmed
€165.00 – €150.00 to return learners and members of professional associations.
CONTACT US TO BOOK – 0469060600