ITEC Diploma in Aromatherapy Treatments & Massage

Special Offer October 23 – €995 plus registration fee

€250 – book now (see below for details)
Course Overview
This course is intended for those who wish to work as a Professional Aromatherapist.
The Aromatherapy course covering the ITEC Diploma in Aromatherapy, ITEC Diploma in Anatomy & Physiology, ITEC Certificate in Business, Professional Conduct & Business Awareness, Green Tara College Energy Management and Awareness Certificate and a specific type of massage for Aromatherapy application. Please note this massage is different to general Swedish Holistic Massage and is more based on lymphatic drainage strokes.
The course covers Aromatherapy and the holistic field in-depth, together with personal development to enable you to work as a professional Aromatherapist and Aromatherapy Massage Therapist. Business and marketing skills are also included so you can become fully equipped to earn a living within the Holistic Health Field. The aim of this course is to train you to a very high level.
By the end of this course you will have an extremely detailed and broad knowledge of Massage and Aromatherapy. You will be fully capable and confident of entering the world of the Professional Aromatherapist and Aromatherapy Massage Practitioner with confidence and expertise.
At Green Tara College we teach from a holistic basis – including meditation at each class. We learn to energetically connect with the essential oils and clients in a safe, healing and nurturing environment. We seek to encourage your intuition and connection with the energy of each oil and your intuition regarding your aromatherapy treatment for your clients. Thus your treatment will have the added 'feel' and benefit of being a true holistic healing experience.
Course Content & Structure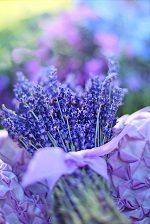 The course consists of four modules:
Practical Aromatherapy & Theory, including case studies, examination and preparation classes
Holistic & Spiritual approach – energy management & awareness
Anatomy & Physiology
Business & Client Care
Aromatherapy Module
History of Aromatherapy
Study of 42 Pure Essential Oils to include properties of each oil
Source and extraction of each oil/Chemical Composition of each oil
Blending of oils
40 Hours of Case Histories (10 clients treated 4 times)
Hands on Aromatherapy Massage with in-depth practical training
Contraindications and considerations in the use of Aromatherapy
Benefits including principles and benefits
Common ailments and contraindications/Client Care
Exploring and understanding the Holistic Approach
Energy Management & Awareness Module
Students will become aware of energy and how it works in our everyday life, as well as the philosophies and practices of working as an Energetic Practitioner. You will learn how to build and preserve your own energy so they are not exhausted after giving a treatment.

Subjects Covered  
What is energy and understanding energy
Correct breathing, breath and energy
Why we need protection
Techniques for protection
Techniques to increase the therapist's energy and energy ability
The mind and energy
Room clearance
Room blessing
House clearance
House blessing
Helping the clients to heal through energy
Increasing the effect of the treatment incorporating subtle energy techniques
Working with guides and angels for protection
Attracting all that is good and beautiful
Techniques for dealing with negative and psychic attack
Manifesting with energy
Creating a safe energetic space to work in
Dealing with 'heavy energy' clients
Grounding
Grounding in your everyday life
Grounding during your treatment
Protecting the client
Grounding the client
Bringing healing to the client
Academic Awards
ITEC Diploma in Aromatherapy – Level 3 UK
ITEC Diploma in Anatomy & Physiology – Level 3 UK
ITEC Certificate in Professional Conduct & Business Awareness – Certificate of achievement
Green Tara Certificate in Energy Management & Awareness – Free course
Upon successful completion of all the Modules you will carry the internationally recognized ITEC Aromatherapy qualification which enables you to carry out a full or practical body Aromatherapy massage and to work as an Aromatherapist.  This means that you will be working as a Holistic Therapist – you can join Professional Associations and gain Practitioner Insurance. As the practitioner, you will have acquired the skills to communicate and facilitate the client in consultation. You will have an ingrained knowledge of energy management. If this is your first Diploma, you will be able to easily add many other holistic therapy qualifications as you will hold an Irish and internationally recognized Holistic Therapy qualification – which means you can travel anywhere in the world with it.
Equipment
The College will provide all necessary teaching equipment.
The equipment that you will need is minimal and includes:
Large ring binder folder to hold A4 Sheets
Clip Board
Hair ties/ hair band/boots antiseptic wipes – blue pack in first aid department
Hand Gel (antiseptic), Dettol or Lidl Equipment wipes (for all classes)
No jewellery except wedding band (practical massage only)
2 Large Plain Black Bath Sheet Towels, 3 hand towels – all plain Black for exam (any colour for class)
Massage table cover – available to buy from Green Tara College
Professional Therapist Uniform to be worn to all classes – all black trousers with a crease & appropriate length, professional therapist black tunic, fully covered low heeled shoes, black socks
An Email address and access to the internet
Books -An Introduction to Aromatherapy by Louise Tucker
An Introduction to Anatomy & Physiology by Louise Tucker
Qualification Requirements for Students to be Awarded Certificates
Certificates will be awarded together and cannot be awarded until all modules are successfully completed.
Completion and submission of 40 hours of Case Studies (10 people x 4 treatments)
One-hour multiple choice ITEC examination paper in Aromatherapy & Massage
One-hour multiple choice ITEC examination paper in Anatomy & Physiology (unless you are already exempt)
One-hour multiple choice ITEC examination paper – ITEC Professional Conduct & Business Awareness (unless you are already exempt)
One-hour practical Aromatherapy massage – including a short oral examination
Successful completion of Energy Management & Awareness module (14 hours) – internal assessment
Continual Assessment of Course Work
Various College assignments throughout the year
The compulsory modules for this Diploma (unless exempt) are Aromatherapy Massage, Energy Management & Client Care, Professional Conduct & Business Awareness, College Assignments. Certificates will not be awarded until all modules are completed.
Enrolment and Entry Qualifications
Students must have a caring and helpful disposition with a desire to learn about the Holistic Field
Be dedicated to their own personal growth and well being
Have an acceptable knowledge & capability  of written and oral English
Completed Student Consultation Card (Confidential)
Completed Application Form (Confidential)
Course Deposit – (non-refundable) to reserve a definite place
Examination Fee: (Non refundable) paid as part of the deposit
Agree to follow the College & ITEC Code of Ethics
Signed College Contract of Conditions
Places are awarded following a College Interview via telephone or face to face.
(If you are travelling a distance you can take pre-approved anatomy course online and sit the exams with Green Tara)
If you just want to learn Aromatherapy, without massage, see our Diploma in Aromatherapy

You may wish to study the oils to a professional level without wanting to learn the massage. Green Tara offers this Diploma. You will take the theory part of the classes which is in the mornings and take an assessment paper at the end of the year. There are some assignments throughout the year. You will be eligible to gain insurance for the practice of Aromatherapy and to use it with your other therapies. You will cover in-depth theory.
Options
Option 1  (€1295.00 + exam fee of €195.00) you must hold Anatomy for this option
Professional Awards:
ITEC Diploma in Aromatherapy & Aromatherapy Massage – Level 3 International
Green Tara College Certificate in Energy Management – Free course
(Please note: you must hold approved certificates in Anatomy & Business  for the above option

) 
Option 2-  (€1495.00 + €195.00 exam fee)
Professional Awards:
ITEC Diploma in Aromatherapy – Level 3 International
ITEC Diploma in  Anatomy & Physiology – Level 3 International
ITEC Professional Conduct & Business Awareness – International
Green Tara College Certificate in Energy Management – Free course
Green Tara College Diplomas in Holistic Aromatherapy & Aromatherapy, Massage, and Anatomy
Option 3
Green Tara College Diploma in Essential oils & their application – special offer €595.00 -normally €745.00
Aromatherapy Theory Diploma – Essential Oils & their application, includes theory & applying oils
Option 4
Time Management Option
If you are short of time remember that you could start with the  Anatomy & Physiology Diploma  on its own or combine it with the  Energy Management and/or  Business. You can take the modules individually, which helps with your time management.
Course Fee:
Learn the full ITEC syllabus and content for € €1495.00 +195.00 exam fee
Payment options: €450.00 non refundable deposit, €310.00 x 310.00 x 3 months
OR
Pay upfront in full and save €100
You can either aim to finish and qualify by December  2024 or April 2024.  You can also take the option of finishing the anatomy in December and taking the exams then or in April. It is very flexible.
You will finish the Aromatherapy up to December then have time to work on the case study and practice the massage. You will submit work to us and we will give feedback,  We will work out then review classes for April/March for the exam preparation review (which you will have completed  in December).
The course fee is €1495.00 + €195.00 exam fee and can be paid up front or installments
BOOKING & PAYMENT METHODS
How do I book a place?
In order to book a place please REGISTER by clicking the REGISTER FOR THIS COURSE button.
You can check your booking, then click PROCEED TO CHECKOUT. 
Methods of payment
Card  –  via the website.
Paypal – if you have a Paypal account.  Paypal will also let you make a card payment without a Paypal account.
Google Pay – if you are currently logged into your Google or Gmail account, this option will be offered to you.
Apple Pay – if you have an Apple account, this option will be offered to you.
A place on the course cannot be guaranteed without payment.
Currency
You can pay in dollars, Euros or pounds.  The website will automatically convert prices into your local currency.  You can also change currency with the button on the bottom left of the webpage.
Create an Account
You have the option to create an account with us.  This will save you from putting in all your details the next time you book a course.
Remember your card details
If you create an account, you can get the system to remember your card details for next time.  We do not hold your card details.  They are held by the card processing company (Stripe).  The system cannot hold your card details unless you create an account.
Don't want to pay online?
If you are uncomfortable paying online, you can phone the office (046 90 60 600) and they will make the booking for you and take your card details over the phone.
Equipment required:
2 blending beakers
Stirrers (these can be obtained from Mc Donald's, wooden stirrers)
Essential oils
We will be covering 42 essential oils & some more (see end of page)
You will be required to have essential oils for each class.  We recommend you obtain these in advance of the class each month or at the start of class.  The essential oils are broken down between the lectures.  You will need to have the oils on the list for each lecture. Blending will commence at first lecture. You are welcome to use any oils you already have, they do not need to be from the one supplier.
Carrier oils
The same applies for the carrier oils.  You will require to have the oils on the list for each lecture.  Blending will commence at first lecture.
Blending/storage bottles
30ml blue glass or amber glass bottles x 20
5ml blue glass or amber glass bottles x 20
These can be obtained from an Irish Company called Bomar.  They are based in Wicklow – www. bomar.ie.   Bomar stock a wide range of aromatherapy equipment, essential oils, carrier oils and natural product making equipment.  They also have student packs available.
Also – source at next to nature – Navan- they will give a discount to GTC students
Address Labels  – These are required for writing up blends and labelling your oils.
Books
Louise Tucker Aromatherapy book (available on Amazon) Introductory Guide to Aromatherapy (lavender shade  cover)
Note pad, pens, hard-back notebook for recording your blends/ideas/notes on aromatherapy
Folder for blending sheets.
Aroma class oils  we will use per class
Lecture 1
Essential oils:  Lavandin, lavender, lavender spike, Lemon, clary sage
Carrier oils: Almond, Coconut
Lecture 2


Essential oils:

Rosemary, Ylang, Ylang, Eucalyptus Globulus, Geranium, Chamomile Roman, Tea Tree


Carrier oils:

Jojoba, Peach Kernel, Grapeseed
Lecture 3


Essential oils:

Marjoram, Grapefruit, Neroli, Sandalwood, Rosa Damascena, Rosa Centifolia, Lemongrass


Carrier oils:

 Sunflower, Avocado, Wheatgerm
Lecture 4


Essential oils:

Basil, Benzoin, Cedarwood, Chamomile German, Cypress, Frankincense, Ginger Orange sweet, Orange bitter


Carrier oils:

Carriers: Apricot kernel, Castor oil, Hazelnut, Macadamia, Linseed, Olive oil, Peanut oil, Sesame Seed, Evening Primrose, Walnut oil, Soya oil
Lecture 5


Essential oils: 

Bergamot, Eucalyptus Citriodora, Eucalyptus Dives, Eucalyptus Smithii, Jasmine, Juniper, Mandarin, Myrrh, Patchouli, Black pepper, Peppermint, Petitgrain, Thyme, Vetiver
The rest will be advised as we progress along
List of essential oils class 2021
| | | |
| --- | --- | --- |
| Basil | Benzoin | Bergamot |
| Cedarwood atlas | Chamomile german | Chamomile roman |
| Clarysage | Cypress | Tea Tree |
| Eucalyptus Globulus | Eucalyptus citriodora | Eucalyptus dives |
| Eucalytus smithii | Vetiver | Sandalwood |
| Fennel | Frankincense | Rosemary |
| Geranium | Ginger | Grapefruit |
| Jasmine | Juniper | Rose Damask |
| Lavandin | Lavender True | Lavender spike |
| Lemon | Lemongrass | Rose Cabbage |
| Mandarin | Marjoram (sweet) | Myrrh |
| Neroli | Orange (sweet) | Orange (bitter) |
| Patchouli | Pepper (Black) | Peppermint |
| Pettigrain | Ylang Ylang | Thyme |
| | | |
| | | |
| | | |
| | | |
| | | |
| | | |
| | | |
List of Carrier Oils Class 2021
| | | |
| --- | --- | --- |
| Almond | Apricot Kernel | Avocado |
| Castor Oil | Coconut | Grapeseed |
| Evening Primrose | | |
| Hazelnut | Jojoba | |
| Linseed | | |
| Macadamia | | |
| Olive | | |
| Peanut | | |
| Peach Kernel | | |
| Sesame | Soya | Sunflower |
| Walnut | Wheatgerm | |