9-week evening course
October 16, 2023 – December 18, 2023
2 hours, every Monday, via Zoom
SOLD OUT
Carl Jung is one of the most influential psychologists in history.  His discoveries are fundamental to many complementary and spiritual therapies.
Jung's work shows the importance of spirituality for human well-being.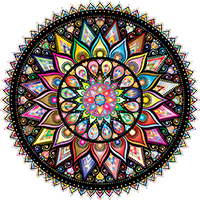 Jung discovered the underlying patterns which all religions share and how they reveal the inner dynamics of the human mind.  Understanding Jung enables us to understand many aspects of society, to see the inner truths all religions share, and to understand the psychological crises many people suffer from in this modern world.  An understanding of the theories of Carl Jung is essential for a holistic understanding of the person.
Jung's insights are seen in the design of Tarot cards, many spiritual beliefs and our modern understandings of how the mind works, the importance of myth and legend, and the dynamics of human societies.
This course will provide a quick and easy overview of Jung's amazing insights.  It assumes no prior knowledge.
The course covers the main elements of Jung's wide-ranging discoveries.  
"The tagline got me – 'intellectually curious'. I heard of Jung and knew a bit about his archetypes and shadow-self theories. I have also been running into many more events on various issues regarding synchronicity and have wanted to learn more about this aspect since Jung coined the phrase and the belief. I've also taken other courses with Owen and learned years ago – you follow the professor! Owen put substantial research, time, and effort into pulling this course together. The slides were very helpful. This course would apply to a very wide audience. Very pleased and happy; thank you for sharing your knowledge." – Michelle M.
Topics
Jung's life, Jung and Freud, Jung's books
The structure and dynamics of the human mind
The collective unconscious, archetypes & symbols
The path to self-realisation (3 classes)
Dynamics of mental energy
Mythology, religion & spirituality (2 classes)
All classes are recorded so you can re-watch or catch up if you miss one.
Therapists –  Continuing Professional Development
This course is sometimes used by students, especially psychotherapists, for their continuing professional development requirements.  This can require additional documentation on the course in order to be accepted.  If you plan to use this course for your continuing professional development, and require additional documentation, we can provide this for you.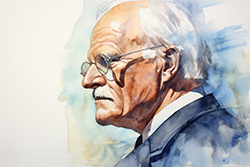 "I'm a practicing psychotherapist with a humanistic/integrative background.  Jung's ideas can be pretty dense and the course struck a fantastic balance between making the concepts comprehensible without over-simplifying them. The course covers a lot of ground, but the warmth and humour of Owen's delivery and his willingness to answer questions meant it was never overwhelming.  Having said that, the personal and professional insights I experienced during the course have been nothing short of profound. I can't help but feel that Jung's idea of synchronicity applies here as I reflect on how perfectly this course provided me with what I needed at this moment in my life. So, if you're thinking it might be the right time for you to study this course: it probably is!" – Tristan P.
Dates
DATES  (9 classes, every Monday)
16 October 2023 Jung's life, Jung and Freud – from best friends to bitter enemies
23 October 2023 The structure and dynamics of the human mind
06 November 2023 The Collective Unconscious, Archetypes & Symbols
13 November 2023 Dynamics of mental energy
20 November 2023 The path to self-realisation – Life Stages
27 November 2023 The path to self-realisation – Ego and the Shadow
04 December 2023 The path to self-realisation – The Higher Self, Anima & Senex
11 December 2023 Mythology, religion & spirituality – psychological processes
18 December 2023 Mythology, religion & spirituality – cultural impact
The classes start at 7pm IST (Ireland & UK), 21:00 CEST, 2pm EDT, 12pm MDT, 11am PDT
If you live in a different time zone, please check your local start time at https://www.worldtimebuddy.com/
About the Tutor
This course is taught by Dr. Owen Roberts, PhD.  Owen has three degrees in Western Philosophy and has studied Jung's work extensively.  He has used Jung's techniques for self-discovery for most of his life.  Owen incorporates Jungian techniques throughout his shamanic and Tarot training courses.
"Very enjoyable, informative class. Gave me a new perspective on how to view my own experiences of life. Really enjoyed learning about the Archetypes and the role they play in modern society. This is a great course that I would highly recommend it if you would like to gain a deeper understanding of the key ideas in Jungian psychology. Owen is a committed and dedicated teacher and the course content is excellent." – Annie B.
How do I book a place?
In order to book a place please REGISTER by clicking the REGISTER FOR THIS COURSE button.
You can check your booking, then click PROCEED TO CHECKOUT. 
Methods of payment
Card  –  via the website.
Paypal – if you have a Paypal account.  Paypal will also let you make a card payment without a Paypal account.
Google Pay – if you are currently logged into your Google or Gmail account, this option will be offered to you.
Apple Pay – if you have an Apple account, this option will be offered to you.
A place on the course cannot be guaranteed without payment.
Currency
You can pay in dollars, Euros or pounds.  The website will automatically convert prices into your local currency.  You can also change currency with the button on the bottom left of the webpage.
Create an Account
You have the option to create an account with us.  This will save you from putting in all your details the next time you book a course.
Remember your card details
If you create an account, you can get the system to remember your card details for next time.  We do not hold your card details.  They are held by the card processing company (Stripe).  The system cannot hold your card details unless you create an account.
Don't want to pay online?
If you are uncomfortable paying online, you can phone the office (046 90 60 600) and they will make the booking for you and take your card details over the phone.
SOLD OUT