ITEC Diploma in Reflexology
Special offer October 23 to April 24 – €995 plus €250 registration

– book now-normally €1690.00)


Autumn Reflex Dates 23-24-updated Sep 2023-click here to download

Ireland's BEST loved & detailed Clinical
Holistic Reflexology Training
"I just finished the Reflexology course with Majella, It was truly inspiring.  I couldn't believe the amount of knowledge Majella had around balancing the systems and the spiritual side of reflexology. She brought Reflexology to another level for me both practically & energetically. You are a wonderful teacher Majella and I'll look forward to doing other courses with you." – Deborah


Reflexology training for those who wish to gain a recognized government regulated, professional Irish and  Internationally recognized qualification. Eligible to practice in Ireland, Europe and around the world as a Professional Reflexologist .
Professionally Recognized Academic Qualifications:
ITEC & GTC Diploma in Reflexology
ITEC Diploma in Anatomy & Physiology
ITEC Certificate in Business/Health & Safety
Green Tara Diploma in Holistic Reflexology
Green Tara Certificate in Energy Management
Course Options:

Places available!
Course Option 1:

Oct 2023  to April 2024 (weekly classes) – Tuesday pm

or

Wednesday am-booking now! special fee sale- 2 places left.

Course option 2

:

January to December 2024

 

–

one Saturday a month

Course option Summer monthly : June  2023 to April 2024 monthly classes-  you can still join as we do a catch up class


Course option 4

:

Fast Track Reflexology

June 2023 finish December 2023 – you can still join as we do a catch up class


What makes us special

Live supervised practical in-house classes– 

supervised practice of applying Reflexology

Zoom live tutor theory:

classes with

practical in-house classes  (no travel for theory so saving so much time & money on fuel).

Free video support of applying Reflexology:

 practical reflexology techniques available 24 hours a day – a private tutor to support you at  home also!

Moodle online notes:

  with  videos, notes, announcements, available 24 hours!

Free:

 handbook of Green Tara College

Reflexology

detailed charts, unique to Green Tara College only

Anatomy

: We actually teach you anatomy – you don't have to study it on your own.

Free:

Energy Management and psychic protection for you the therapist
Book Now:
Special offer October 23 to April 24 – €995 plus €250 registration


(scroll towards bottom of page for dates)
---
Recognized by the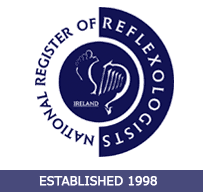 ---
We are an original Irish  Reflexology Institute  school

Welcome to our training in Reflexology, it is important that you know where your training has originated. Firstly we are established over 40 years and teaching reflexology for 30 years.

Course Overview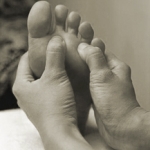 Our reflexology training course is intended for those who wish to gain a recognized professional Irish qualification and an internationally recognized qualification (ITEC) in order to practice in Ireland and the world as a professional Reflexologist .
The aim of this reflexology course is to train you to a very high level. Upon completion of the training you will have an extremely detailed and broad knowledge of Reflexology. You will be fully capable and confident of entering the world of the Professional Reflexology. We also include postgraduate training in our course unlike any other College, unique to Green Tara, and teach beyond the prescribed syllabus.
Reflexology training at Green Tara College is to the highest standard and quality covering both ITEC and Irish Reflexologist's Institute, National Register of Reflexology Ireland, Association of Reflexologist's UK and recognized under European legislation accreditation requirements. ITEC qualification have been aligned with Irish qualification system e.g. aligned with QQI qualifications.
The Reflexology course covers all aspects of Reflexology along side the study of the Holistic Field in-depth together with personal development and business skills to enable you to work as a Professional Reflexology.
The Reflexology course includes business and marketing skills so that you can become fully equipped to earn a living within the Holistic Health Field.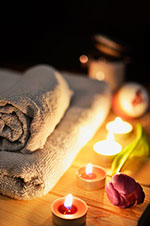 No experience or knowledge is required in order to attend the Reflexology course and it is an excellent foundation course upon which you can add many, many postgraduate qualifications – such as Indian Head Massage, Holistic Massage, Hot Stone Massage, Ear Candling, Maternity Reflexology, Fertility Reflexology, Reflexology for children – and endless more possibilities for offering treatments as a holistic therapist.
Our Reflexology course at Green Tara College is unique in our true holistic approach. It includes personal development and awareness and you will come away understanding people and how to help them in a personal way that is streamlined to each client you will have. If you do not have this aspect, people find working professionally in the field of holistic health otherwise a major challenge.
We have a video of the practical Reflexology which you will have online access to in order to assist you in your studies
Mature students are very welcome 
---
Subjects Covered – Course Details
The course consists of five distinct modules all of which must be taken unless you hold a previous recognized qualification in a particular module.
Module 1. Practical Reflexology & Theory: The Complete Reflexology treatment to include taking a consultation, greeting and reading the feet, giving a reflexology treatment, completing the treatment and relaxation techniques:  How to give aftercare advise that is appropriate to the client. – The preparation and presentation of case studies. – Examination and preparation classes. – History and theory of reflexology (zones, reflexes.) – Effects of reflexology, benefits, contraindications, common ailments. – Continuous assessment and examination preparation work. – Emotional and energetic aspects of reflexology. – Advanced 'reading the feet'. – Chakra balancing and energy balancing for client and therapist with reflexology.
Module 2. Anatomy & Physiology: In-depth training, teaching and understanding of the systems of the body. Our tutors are known for their outstanding passion and ability to teach Anatomy & Physiology. All tutors are long time practicing Reflexology at Green Tara College – we aim to make Anatomy & Physiology accessible and down to earth. We will make this subject exciting and fascinating as we look at how the body works and in turn relate this knowledge to reflexology.
Module 3. Client Care & Professional Conduct: You will study the code of ethics of the governing bodies. You will learn how to hold the client's best interests and to deliver a professional reflexology treatment on all levels. You will learn how to take care of yourself as a therapist through energy management and practice. You will learn how to hold healthy boundaries. You will learn how to respond to the client in all types of possible situations and presenting illnesses and how to treat specifically with reflexology. You will become practiced in dealing with people politely and gently. You will understand hygiene procedures, professionalism, client care and consideration, handling and working with clients. Most importantly, you will be guided in how to offer your reflexology treatments streamlined to the client's needs. The reflexology course includes the study and understanding of other holistic therapies.
Module 4. Professional Business & Client Care: Here we study setting up in business and business practice: Different types of business, operating as a sole trader or an employer, health & safety, hygiene, insurance & legal considerations, marketing, special requirements, networking, communication, marketing literature, developing your relationship with other therapists, professional associations. Being in business and record keeping.
Module 5. Holistic & Spiritual Approach – energy management, protection & awareness: Students will become aware of energy and how it works in our everyday life, the philosophies and practices of working as an energetic practitioner. You will learn about the energetic systems of the body – auras, chakras and how to build and preserve your own energy so you are not exhausted after giving a treatment. We encourage the development of your intuitive self so that you will be able to offer a deep reflexology treatment working with the complete holistic aspect of your client – energetically, mentally, emotionally and spiritually. You will learn to sense the 'energy' of the client through their feet and energy body and chakra. You will learn how to balance the client's energy through the feet – this is unique teaching. You will learn some psychology of how we develop as people and why we are the way we are (developmental psychology) which helps you further understand your client and meet their needs.
Course Contents Summary
You will learn more at Green Tara than any other school, you will also have all the ITEC required hours of teaching and more. You will learn the energetic principles of reflexology for yourself as the therapist and for your clients. We offer all the postgraduate specialist training's which are on an advanced level.
In-depth practical training – precision reflexology which is necessary for the effect of an effective treatment
History of Reflexology and its influences
The theory of Reflexology – as per ITEC and as per the IRIL
Extra theory and practice not on regular ITEC courses
Reflexology zones
Reading the feet (visual observations)
Chakras, meridians, reflexology, and some Chinese medicine
Common disorders, treatments, and how to treat for each one specifically
Common ailments & Contraindications and cautions
Mapping of the feet and practical Reflexology
Zones of the Body
The Holistic Approach, modern medicine, effects on health
Case histories, practice and preparation as a professional
60 hours of case histories
Exploring and understanding the Holistic Approach
Study Aid Classes
Examination Preparation Classes
Expert professional ITEC approved foot charts (see end of page for an example)
Upon successful completion of this unique Reflexology training course you will be qualified to carry out a holistic Reflexology treatment as an accredited Reflexologist and holistic therapist. You will have acquired the skills to communicate with and facilitate the client in consultation. You will have an ingrained knowledge of Reflexology and holistic health. You will be a qualified professional Reflexologist.
You will have had the highest most holistic training as a Reflexologist that it is possible to have!
---
Academic Award – ITEC
ITEC Diploma in Reflexology
ITEC Diploma in Anatomy & Physiology
ITEC Certificate in Business
Green Tara Diploma in Holistic Clinical Reflexology
Green Tara Certificate in Energy Management
Students are taught to the highest standards beyond ITEC and to the standard of the Irish Reflexologist's Institute

---
Benefits when you train with us:
The ITEC qualification is internationally recognized. You can work on cruise ships and anywhere in the world.
With the ITEC qualifications, if you decide to study any other holistic qualification such as massage, aromatherapy, beauty etc. you do not have to retake Anatomy or Business training again. Once you hold the qualification, you just have to study your subsequent qualification subject.
With our qualification you are eligible to gain insurance to practice and to join professional associations and thus your clients can claim back from VHI & Viva's health insurance.
We care about you as an individual and help you in your journey.
Once you train with us you will receive a discount on future Diploma courses.
We are the only school to give a free graduation party as a thank you to you for training with us – and it is a genuine celebration of your success.
Mature experienced teachers who are qualified for many years and working in the field. All teachers are vetted and hold teaching qualifications in teaching adults.
Some of our teachers are members of the Teaching Council of Ireland and teach for the government in adult further education, among them being the school principal.
Some of the tutors are University lecturers.
We are superb at teaching absolute beginners and people who haven't studied in a long time, so please be assured you are welcome.
15 years teaching and refining this training in Reflexology.
Our professionalism in all aspects of the training.
Courses start and finish on time.
Guaranteed for the course to meet ITEC recommended hours (and more) and to run the assessments as per ITEC requirements.
All assessments are run strictly to the ITEC regulations, for example exam papers are opened in front of students at the moment of the exam only, appropriate time is given, etc.
All learners are treated equally.
You are welcome to move between the Anatomy and Reflexology classes, which helps if you work night shift or are off ill. We welcome learners to double take classes at no extra fee in order to facilitate learning.
We are the only spiritual holistic College in the country and this is the essence of holism.
Many of the tutors have science degrees so people can take from the holistic modules what works for them and leave the rest – nothing is forced – all is offered.
We are the first College in the world to teach the ITEC Diploma in Reiki.
We have moderate size classes from 4-16 so that you can gain one-to-one care as a student if needed.
We offer a community for holistic practitioners with monthly therapy swaps and shares to support you.
We are always available after you graduate for ongoing support and help.
We offer a practitioner mentoring programme.
We offer ITEC teacher training – you may one day be called to teach.
We are excellent at facilitating extra learning needs and have helped people who are visually impaired and aurally challenged through the training on many occasions.
If events occur in your private life that make finishing all the subjects and the full course a difficulty, once you have paid all your fees including exam fees you can decide to take just some of the modules and transfer over to the same subject later on.

We will hold this offer for five years

 (see terms and conditions upon enrollment).
---
Teaching Staff
Majella Fagan, BSc, BA
Majella has spent 25 years as a professional reflexologist and has been serving on the Irish National Professional Reflexology Institute (IRIL) as a committee member and educational officer for many, many years. Majella originally started teaching with the IRIL schools and trained through IRIL. Majella is honoured to be the current Chairperson of the Institute.
Majella has been refining and writing reflexology training for all these joyful years and has trained with many world respected teachers among them being: Beryl Crane, Hanne Marquerdt, Moshe Kruchik Biderman and Inge Dougans.
Majella lectures in Spiritual Holistic Health and the Psychology of Holism alongside Celtic Spirituality. One of her specialties (much in demand) is energetic emotional reflexology.
Majella hosts groups here in Ireland for spiritual holistic work from all over the world. People travel from all over Ireland and UK/Europe due to her unique and grounded teaching, which is first embedded on the physical aspects and then it built upon with the energetic principles of reflexology. Majella is known for the high standard and unique aspects of her training that comes from a wide knowledge that only occurs due to on-going experience and never-ending professional development training.
Carlo Valle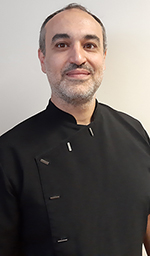 Carlo started teaching for Green Tara College in 2015.  Carlo completed his Reiki Masters in South Africa before moving to Ireland in 2003. Wanting to continue in the holistic field and further his education, he studied ITEC Reflexology and ITEC Massage at Green Tara College in its opening year. He has since gone on to achieve ITEC qualifications in Sports Massage, Diet and Nutrition, Reiki, Hot Stone and Indian head Massage, Aromatherapy and has recently completed the ITEC Beauty Specialist qualification. He has completed further training in Reflexology for Fertility, Maternity, Oncology and Intellectual Difficulties as well as Chakra Balancing Reflexology and Baby & Toddler Reflexology. He is also qualified in Hopi Ear Candling, has studied Shamanism (Core, Celtic and Inka Traditions) and is a Tai Chi Instructor.
---
Equipment Needed
The College will provide all the necessary teaching equipment. The equipment – that you will need is minimal and includes the following:
Larger ring bound folder to hold A4 Sheets & dividers
One clip board
Coloured highlighter pens in red, orange, pink, green, yellow, blue, purple
Small ruler and pencil
Two bath sheet towels and two hand towels – Black for exams, any colour for class
Massage table cover – available at Green Tara or www.flair.ie
Antibacterial gel and wipes – Lidl have biodegradable wipes (theory and practical classes)
Equipment wipes e.g. Dettol or Liddl's (theory and practical classes)
Professional Therapist Uniform to be worn for all classes with hair tied back: Black therapist tunic, black wide legged work trousers with crease in front, knee high black socks, full covered black shoes, hair band, hair tied up, short nails free from nail varnish
No jewellery except wedding band (practical Reflexology only)
Tape Recorder if studying the Anatomy & Physiology Module (personal choice)
Your own email address and access to the internet and College website
Books
The College gives out extensive handouts and notes which cover the main body of all course work, however the following books are compulsory:
An Introduction to Anatomy & Physiology by Louise Tucker, most recent edition (for A & P class)
An Introduction to Reflexology by Louise Tucker, most recent edition
All books are available on-line. Consider buying the books second hand on internet also.
---
Qualification Requirements for ITEC
A 100% commitment is required
Successful completion of the ITEC one-hour multiple choice reflexology paper
Successful completion of the ITEC one-hour multiple choice Business paper
Successful completion of the ITEC one-hour Anatomy & Physiology paper
Successful completion of the ITEC one-hour practical examination including oral
Successful completion of the submission of 40 hours of case histories-practice of Reflexology
Submission of Green Tara College course assignments
Energy Management module completed
Enrollment and entry qualifications
It is advised that Students have a caring and helpful disposition with a desire to learn more about the Holistic Field and way of being
Have an acceptable knowledge & capability of written and oral English
Agree to follow the College & governing body Code of Ethics & submit completed College Contract
Book , click & pay your deposit of €450.00
All the modules must be completed unless you hold previous recognized qualifications

Compulsory Modules: Reflexology, Anatomy, Business and  Energy Management
Option 1 –  €1295.00 + €195.00 ITEC registration fee 
(must hold a recognized Anatomy Diploma already or  have a nursing qualification) this option is if you wish to study the AP yourself
1. Two recognized Reflexology Diploma Qualifications (ITEC & GTC) -IRIL & NNRI recognized
2. ITEC Business Awareness Certificate – Unit 22
3. Certificate in Energy Management – Green Tara College
Option 2 –  €1495.00  + €195.00 ITEC registration  fee
Full Diplomas Special Offer (normally €1995.00)
1. Two recognized Reflexology Diploma Qualifications (ITEC & GTC)-IRIL & NNRI recognized
2. ITEC Business Awareness Certificate – Unit 22
3. Certificate in Energy Management – Green Tara College
4. ITEC Diploma in Anatomy & Physiology
Payment Information 
Reflexology Course Fee – all subjects: – €1495.00 (examination fees not included). ITEC Fees: €195.00 = Total fee: €1690.00 (Pay all fees in one payment and receive a €100.00 discount)
Hold an anatomy qualification already? If you hold a recognized qualification already you may not have to take this module again, if so fees are reduced.
Installment Methods: We are very  happy to help our learners with an installment plan. Payments must be made on a set date into our bank account or are taken from your card each month automatically until paid.
€450.00 deposit (non-refundable)
€310.00 month two,
€310.00 month three,
€310.00 month four,
€310.00 month five
Discount: If you pay all fees up front including examination fees you can gain a discount of €100.00
Installment plan –no extra fee incurred
Students are welcome to pay off the fees as quickly as they wish also
If you are on a reduced course fee you must still meet the required payment of €450.00 deposit and €310.00 per month until you have paid full fees – thank you.
Students agree to follow the College & governing body Code of Ethics & submit completed College Contract
Places are awarded following a College interview (face to face or via telephone)
Please note that if you have a previous relevant qualification in Anatomy or Business you may be eligible to carry that qualification forward, however there is an extra ITEC fee for this service.









All Reflexology Diploma Courses- Dates Below

Autumn Reflexology Dates (October 2023 to April 2024) – weekly


Practical Reflexology classes are in-house & theory classes are via zoom

(Practical Classes only will be in-house, all theory will be taught via zoom to save you travelling.  You need to be available to attend class each week and we will advise as we progress along the training which are zoom and which are in-house,)

Tuesday evenings, mostly,  (7-10pm)
October: 03, 10, 17, 24
November: 07, 14, 21, 28 
December: 05, 12, 19
January: 09, 16, 23, 30
February: 06, 20, 27
March: 05, 12, 19, 26 
March: Sunday 10  inhouse (10am-6pm)
April: 09,  16,
April: Sunday 07 & Sunday 21 (10am-6pm inhouse)
or 
Wednesday mornings, mostly,  (10am-1pm)
October: 04, 11, 18, 25
November:   08, 15, 22, 29 
December:  06, 13, 20
January: 10, 17, 24, 31
February: 07, 21, 28,
March: 06, 13, 20, 27,  & Sunday 10 -(business assessment) inhouse (10am-6pm)
April: 10 , &
April: Sunday 07 (reflex theory assessment)  & Sunday 21   (10am-6pm inhouse) 

Anatomy Module only – via zoom live classes or online self study
Mostly Wednesdays (7-10pm) 2023
October: Wednesday  11 (Introduction)  
November:   Wednesdays: 01 (Cells & Tissues)/November 15 (Skeletal)/ November 29 (Muscular )
December : 20 Wednesday Cardiovascular (7-10pm)  
December:  10 Sunday (9am-6pm):  (Digestive/Lymphatic/Respiratory/ Skin) all day zoom.
January: 10 Wednesday – (Nervous) // January 24 Wednesday (Endocrine )
February:  07 Wednesday (Reproductive ) // February 14:  Wednesday -(Urinary)
April 08:  Monday (exam preparation class 7-10pm)

Energy Management & Energetic applications of your therapy – via zoom
September 2023: Saturday 23 & Sunday 24 (we recommend this option)
or  January 2024: Saturday 20 & Sunday 21 – Times: 9am-6.00pm both days

Professionalism & Legality for the Holistic therapist- via zoom
October 2023: Friday 13 (6-10pm) & Saturday 14 (9.00am-6.00pm) (we recommend this option)
or  February 2024: Friday 09 (6-10:00pm) &  Saturday 10 (9.00am-6.00pm)

Examinations- final assessments
ITEC Final Assessments April 2024 – Sunday 21,  Saturday 27 & Sunday 28 (09.00-18.00pm)
(to be confirmed by ITEC nearer the time)

Holidays as follows
Xmas –21 December 2023 to 08 January 2023
Mid-term break February – week starting Monday 19th February 2024- no Reflexology classes
Halloween break October – week starting- Monday 30 October 2023- no Reflexology  classes
Easter break – Monday 25th March – Sunday 7th April-no Reflexology classes

_______________________________________________________________________________________

Fast-track Reflexology June-December Class Dates 2023-ideal for people with anatomy & business already
Dates Reflexology Class only – Saturdays & Sundays
June 25 Sunday:  Induction day – Introduction & foundation in Reflexology -(10.00 -18.00)-on zoom
July 09 Sunday:  Reflexology -(13.00–18.00) – in-house
July 30 Sunday:  Reflexology theory -(10.00-18.00)-in-house 
August 19 Saturday: Reflexology – (10:00-18:00) – in-house
August 27 Sunday:  Reflexology-(13.00-18.00) – in-house
September 02 Saturday: Reflexology -(10.00-18.00) full day zoom
September 10  Sunday:  Reflexology – (13.00-18.00) – in-house
October 07  Saturday: Reflexology -(10.00-18.00) – in-house
November 04 Saturday: Reflexology- (10.00-18.00)-Assignments completed & submitted
November 25 Saturday: Reflexology- (10.00-18.00)- GTC Mock exams
December 02 Saturday:  -ITEC official pre-assessments, (10.00-18.00)

Anatomy Module  – via zoom live classes or online self study
July 08 Saturday – Respiratory system (9.00am-12.00pm)  & July 09 Sunday – Tissues & Cell (9.00am-12.00pm)
July 23 Sunday-  Endocrine & Reproductive & Urinary systems & Skin) 09:00am-6:00pm  – Full day class
August 27 Sunday – Skeletal system (09.00am-12.00pm)
September 03 Sunday – Digestive  (09:00-12:00pm)
September 10 Sunday – Muscular system (09.00am-12.00pm)
October 01 Sunday – Cardiovascular system (09.00am-12.00pm)
November 19 Sunday – Nervous system (09.00am-12.00pm)
Lymphatic System – See class recordings
December 04 Monday – Exam preparation class  (7-10pm)


Zoom Energy Management & Psychology: VIA ZOOM
 Remember you must attend this module in order to sit exams.
September 2023:   Saturday 23 & Sunday 24 (10:00am-6pm)

Zoom Business Module:-VIA Zoom –(can be taken as home study module also)
October 2023:  Friday 13 (6-10pm) & Saturday 14 (9am-6.00pm)

ITEC – Final assessment
December 2023– Saturday 02 & Saturday 09& Sunday 10 –  you must be available each day all day.
(if you are unable to make exams or the full energy management class you can take exams  the following May instead 2024)

____________________________________________________________________________

Reflexology – June 2023-April 2024 – Monthly – Sundays
Reflexology only Module Class Dates  – The Practice & theory of Holistic Reflexology –  Sundays
June 25 Sunday: Induction day-  Introduction & foundation in Reflexology -(10.00 -18.00) – via zoom
July 09 Sunday:  Reflexology theory via zoom-(13.00 – 18.00)
July 30 Sunday:  Reflexology theory -(10.00 – 18.00) – in-house
August 27 Sunday:  Reflexology full day -(10.00-18.00) – in-house
September 10  Sunday:  zoom theory – (13.00-18.00)
October 01  Sunday: Reflexology -(13.00-18.00) – in-house
November 19  Sunday: Reflexology -(13.00-18.00) – in-house
January 14 Sunday: Reflexology- (10.00-18.00) – via zoom
February 11 Sunday: Reflexology- (10.00-18.00) – in-house
March 10 Sunday: Reflexology (10.00-18.00) – in-house
April 07 Sunday: GTC Mock exams (10:00-18.00)
April 21 Sunday : ITEC pre-assessments (10:00-18:00)- all assignments completed

Dates Anatomy Class only
(Live classes via zoom or self study classes pre-recorded classes available on Moodle)
July 09 Sunday: Cells & Tissues-09:00-12:00  
July  23 Sunday: full day class – Urinary, Endocrine, Reproductive, Skin – (09.00-06.00pm)
August 27 Sunday: Skeletal –09:00-12:00
September 10 Sunday: Muscular system -09:00-12:00
October 01 Sunday: Cardiovascular system – 09:00-12:00
November 19 Sunday : Nervous –09:00-12:00 
December 10 Sunday: Respiratory, Lymphatic, Digestive Systems, Skin-full day class (09.00am-06.00pm)
April 08 – Monday:  exam preparation class  –19.00-22.00pm


Zoom Energy Management & Psychology: VIA ZOOM
 completely compulsory – you must take this module in order to sit examinations
September 2023:   Saturday 23 & Sunday 24 (9.30am-6pm) – we recommend this option
OR January 2024:   Saturday 20 & Sunday 21 (9.30am-6pm)

Zoom Business Module:-VIA Zoom –(can be taken as home study module also)
October 2023:  Friday 13 (6-10pm) & Saturday 14 (9am-6.00pm)
February 2024:  Friday 09 (6-10pm) & Saturday 10 (9am-6.00pm)

ITEC examinations – Final assessment
April 2024–  Sunday 21 April in-house pre-assessment ITEC official
April 2024– Saturday 27 & Sunday 28 you must be available each day all day.
(if you are unable to make exams or the full energy management class you can take exams in December 2024)

_________________________________________________

Reflexology – January – December 2023 (monthly course)
Dates Reflexology Class only – Saturday's
January 28 – Via Zoom (10am-6pm) – Introduction & foundation in Reflexology
February 25 – via Zoom (13:00 – 18:00) – Reflexology theory via zoom
March 25– via zoom (13:00 – 18:00) –  Reflexology theory via zoom
April 16 –- all day anatomy via zoom  (09:00—18:00) – no reflexology
May 06 in school – (10:00 – 18:00), full day Reflexology in school
June 10 –  (13:00 – 18:00)  Reflexology practical in the school 
July 08  – (13:00 – 18:00),  Reflexology practical in the school
August 19- inhouse-  (10am -6pm) full day Reflexology Practical
September 02 – via zoom (10:00am-18:00)  Reflexology via zoom theory
October 07 – full day reflexology in school (10am-6pm)
November 04 & November 25 full day reflexology, (10:00am-18:00pm), in school- Assignments completed & submitted
December 02 Saturday – ITEC official pre-assessments,

Dates Anatomy Class only-via zoom (9.00am-12.00pm) classes recorded
February 25 – 09:00-12:00 – Cell & Introduction to AP
March 25– 09:00-12:00 – Muscular system
April 16 – 09:00-18:00 –Skeletal system, Cardiovascular, Lymphatic system & tissues
June 10 – 09:00-12:00- Nervous system
July 08  – 09:00-12:00- Respiratory system
July  23- Sunday full day class (extra day for anatomy) (Urinary, Endocrine, Reproductive, Skin systems )
September 03 Sunday- 09:00-12:00- Digestive System

Zoom Energy Management & Psychology: VIA ZOOM
full attendance mandatory in order to take final exams
January 2023: Saturday 14 & Sunday 15 (10:00am-6pm)-We strongly recommend making sure you attend this weekend so that you will know for definite this course is completed, in case you can't attend September. Remember you need this module to attend exams.
September 2023:   Saturday 23 & Sunday 24 (10:00am-6pm)

Zoom Business Module:-VIA Zoom
(can be taken as home study module also)
February 2023:  Friday 10 (6-10pm) & Saturday 11 (9am-6.00pm)
October 2023:  Friday 13 (6-10pm) & Saturday 14 (9am-6.00pm)

Official Pre-assessments/ /Final assessment & submission of course assessment material
You must be available Saturday 02 – December

ITEC – Final assessment
December 2023– Saturday 02 & Saturday 09 & Sunday 10 ( you must be available each day all day.
(if you are unable to make exams or the full energy management class you can take exams  the following May instead 2024)

 
---
Advanced Masters in Reflexology
Take 10 postgraduate courses within a 12 month period with Green Tara and receive the Advanced