Welcome to Green Tara College
Holistic, Spiritual, Professional Training Courses
Green Tara College offer professional training in Holistic and Spiritual Therapies and practices to Diploma and Certificate level, including ITEC certification.  Green Tara College is dedicated to offering holistic training courses of the highest standards.  We offer all training from a spiritual perspective. You take away what works for you, but come away trained as a true holistic therapist – covering all aspects of the well-being of your clients and yourself.
We attract students particularly interested in working holistically and in personal development, and who are deeply interested in the therapies within the holistic field. Some people wish to study for themselves and their own enjoyment and knowledge and some people especially with a view to a career addition or change. Please do not worry if you have not studied in some time as all the training is aimed for completed beginners. We have had students of all ages. In the last year we have had students travel from all over the country such as Belfast, Donegal , Cork, Galway, Clare, Kerry, Longford, Portlaoise, Dublin, Mayo, all over the North East and the UK especially because of our holistic basis and experienced mature tutors.  Students attend our Zoom courses from Ireland, UK, Switzerland, Finland, Germany, Netherlands, Sweden, Belgium, USA, Canada, Australia, Hong Kong, Pakistan, Israel, Saudi Arabia, Dubai.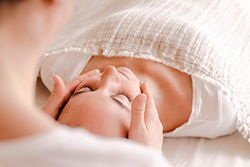 "I had the pleasure of studying reflexology with Green Tara College this year and I would highly recommend the college and the courses they provide. I was very impressed with the range of courses the college has to offer, with plenty to choose from and how they are also flexible enough to allow people to study around their busy schedules. The tutors of the reflexology course, Majella and Carlo are very experienced, knowledgeable and are incredibly supportive. They have a wealth of expertise and their courses don't just cover the basics but make sure that you are fully prepared and equipped not only for your exams but also to give a high standard of professional treatment to your future clients.  Once you begin your journey with Green Tara College the learning doesn't stop when you finish your course. There are plenty of other course options available to further enhance your knowledge and experience and inspire you to become the best you can be.  If you are considering a change of career or learning a new skill I would definitely recommend for you to give Green Tara College a call and see what they have to offer." –  Grace C. (graduated May 2020)
Holistic and Spiritual Training Courses Available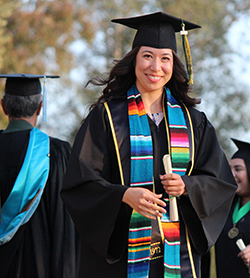 Holistic & Spiritual Approach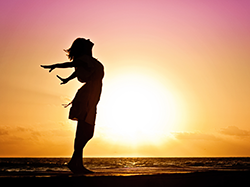 All of our courses have a basis and foundation within the spiritual and holistic approach. You will find throughout your training that you are also being gently taken on your own personal journey. When you look back over your time of study you will be delighted to see that you have grown in personal awareness, knowledge and happiness.
When you have completed your training, the treatment that you will be offering will be extra special because it will always be bringing subtle healing, relaxation and peace to your clients and loved ones in the deepest way. Therefore you, as the trained therapist, will be offering not just a treatment but a deeply healing and relaxing experience.
The training with Green Tara is unique and personal and so will your treatment and your ethos be as a therapist.