Professional Associations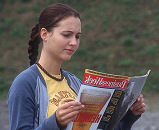 We are associated with a number of professional membership and certification associations.
Professional Bodies & Schools
The Irish Reflexologists' Institute is Irelands largest Reflexologists' Association and Reflexology awarding body. The IRI is actively involved in establishing the highest standards of Reflexology Teaching and Practitioner training in Ireland. The IRI is strongly linked to world Reflexology associations and in 2006 organized and hosted the 50th(RIEN) European Conference on Reflexology with speakers and participants from all over the world. The Institute actively promotes the coming together and sharing of Reflexology and the building of a Reflexology community. It works very hard on behalf of its members to keep them informed and to gain membership benefits. It has succeeded in having VHI accept Reflexology onto its awarding Scheme. The Institute gives seminars on Reflexology at the Royal College of Surgeons. The Irish Reflexologists Institute is a warm and supportive Institute of which Green Tara is proud to be part off. Reflexology students are automatically enrolled as student members by the College and are encouraged to become full members upon qualification.
ITEC is an internationally established and recognized awarding body. ITEC offer a vast range of Complementary Therapy awards. Green Tara is an ITEC certified College which offers ITEC training in Holistic Massage, Anatomy & Physiology, Reflexology & Reiki 3 Practitioners. We are hoping in October 2007 to offer Aromatherapy also. Students who receive ITEC qualifications can travel all over the world and have their qualifications recognized. Visit: www.itecworld.co.uk for further information.
Green Tara College
Green Tara College offers in-house Diplomas, Certificates and Post Graduate training for various courses which are recognized by insurance companies and in the health field.