ITEC Diploma in Anatomy & Physiology

The ITEC Diploma in Anatomy & Physiology course is intended for those who wish to learn and gain an internationally recognized qualification in this subject.
This ITEC Diploma course is suitable for students who would like to take this course as an individual subject and ITEC qualification.
Anatomy & Physiology is the core module to all holistic practical training (Massage, Reflexology, Indian Head Massage, etc). This course is a compulsory module for students studying Reflexology & Holistic Massage.
No experience or knowledge is required in order for you to attend the ITEC Anatomy & Physiology Diploma.
If you haven't studied for some time, or if you did not complete secondary school or take examinations, that is no problem – you will find this course well structured and easy to manage.
Upon successful completion of the training you will receive your Diploma in Anatomy & Physiology from ITEC.
Once you have achieved your Anatomy & Physiology Diploma, if you so desire you can continue with your studies in Massage, Reflexology, Aromatherapy, Sports Massage, Indian Head Massage, Hot Stone Massage, Reiki, Diet and Nutrition, etc.
Course Structure
The aim of this course is to train you to a very high level so that by the end of this training you will have an extremely detailed and broad knowledge of Anatomy & Physiology.
An integral part of the training in Anatomy & Physiology is the connection between the physical structures of the body and treating the whole person, body, mind & spirit.
Our tutors are highly experienced Anatomy & Physiology teachers – some with over 20 years of experience.
It is our aim in teaching Anatomy & Physiology to bring to you this fascinating subject in a down-to-earth, interesting and exciting manner. We make Anatomy, Physiology and Pathology easily accessible and memorable to all.
At Green Tara College we aim to support you in every way possible with your studies, and include exam preparation & study guide classes in the training.
The tutor will take you through each system in detail bringing a new awareness that will help you enhance your understanding of how the body works and your sense of well-being. You will also, upon completion of the training, know how to apply this knowledge to the holistic field.
Subjects covered:
Skeletal System
Muscular System
Vascular System
The Cell
Circulatory System
Lymphatic System
Neurological System
Endocrine System
Respiratory System
Digestive System
Urinary System
Reproductive System
Review classes and examination preparation classes
Illnesses and symptoms related to each body system
The holistic link with each system
Study Aid Classes
We allow the voice recording of this class – optional choice
Extra notes and assessment practice
Class assessments to aid in your learning
The syllabus is easily laid out so as to be accessible to all. The time between each lesson allows you the opportunity to study in detail and to gradually build on your knowledge.
Students are welcome to voice record the classes to aid learning!

Enrollment and Entry Qualifications

Fees can be paid in instalments
BOOKING- special offer of €350.00
A Deposit is required of €345.00 to secure a place on the training, then payment in your second month of class on the first of the month of €150.
As the terms of Anatomy & Physiology involves the memorising and understanding of anatomical names, it is essential that the student has an acceptable knowledge and capability of written and oral English. This must be self assessed by you and if you have a look at the recommended ITEC book, that will give you some idea.
Complete the Application Form at enrolment or first class
Agree to and sign complete Terms & Conditions of Booking including College Contract
Course Fee  €350.00  plus examination fee €145.00  = €495.00
Deposit: Non-refundable €350.00
Places are awarded following a College Interview in person or on telephone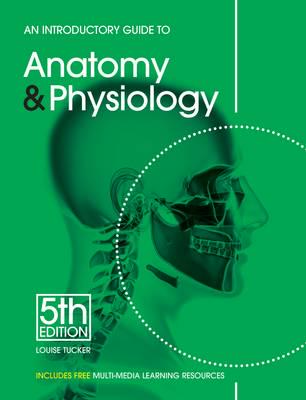 Required Reading List
An Introductory Guide to Anatomy & Physiology
by Louise Tucker
Please do not hesitate to get in contact if we can help with any further information, or if you would like to arrange to call in and meet us.
Please contact Majella at the College for any queries  via Email majella@greentara.ie  or  telephone (046 90 60 600)
How do I book a place?
In order to book a place please REGISTER by clicking the REGISTER FOR THIS COURSE button.
You can check your booking, then click PROCEED TO CHECKOUT
You can then select your method of payment.
Methods of payment
Paypal – you do not need a Paypal account.
Telephone – Debit or Credit Card.  You will need to phone 046 90 60 600 with your card.  We will take payment over the phone.
Bank Transfer – If you select this option, the system will email our bank details to you.  Please use your order number as the reference so we know you've paid.  Your booking is not made until the money is received.  This information will be on your booking receipt.
Cheque – Please post a cheque to Green Tara College, Tara House, 1 Preston Place, 38 Trimgate Street, Navan, County Meath, Ireland.  Your booking is not made until the money is received.  This information will be on your booking receipt.
We regret we cannot hold places on courses for you until you have paid your deposit.
Options for Course Dates for Anatomy & Physiology –  2020 -2021
2020  Anatomy Dates October 2020 – May 2021
October 06 (cell)
October 20 (Integumentary system/skin/tissues)
November 03 (lymphatic system)
November 17 (respiratory system)
December 01 (Skeletal system)
December 15 (muscular system)
2021
January 05 (Cardiovascular system)
January 19 (nervous system)
February 02 (endocrine system)
February 16  (Digestive system)
March 02 (Reproductive system)
March 16  (Urinary system)
April 06 – (review class – evening class only 7-10pm)
April 24 ( is a Saturday all day class)-mock exams
Fast Track Anatomy – May to December 2020  
Times: 9am-12 pm – ( modules may be taken as home study also)
(if you are unable to attend a class you can pick the subject up with another class, see all the date options & modules  below)
June 13 Saturday – Lymphatic System
June 07 Sunday – The Cell
July 11 Saturday – Respiratory System
July: 05  Sunday – Tissues & Skin
July 26 Sunday– (Endocrine & Reproductive  & urinary systems) 10am-5.30pm -full day
August: Sunday 09 – Skeletal System
August Saturday 22 –Nervous  system
September Saturday 05 -Digestive system
September: Sunday 20 – Muscular system
October  11  – Cardiovascular system 
November 07 – Saturday -review
December 05 – Saturday –review
Anatomy Dates course starting June  2020  finish May 2021
Sundays – Times: 9am-12 pm
June 07 – The Cell
July 05 – Tissues & Skin
July 26 Full day class – (Endocrine & Reproductive  & urinary systems) 10am-5.30pm -full day class
August  09 –  Skeletal system
September  20  – Muscular system
October  11  – Cardiovascular system
November 08 – Lymphatic system
December 13 – Respiratory system
January 10 – Nervous system
February 07- Digestive system
March 07 – Review class
April 18 – Review class

January Class FULLY BOOKED OUT– 2020-finish December 2020 – Saturdays – Times: 9am-12 pm-
January 25 Saturday – The Cell
February 15 Saturday – Tissues & Skin
March 28 Saturday – Skeletal System
April   18 Saturday – Muscular system
May  16 Saturday – Cardiovascular system
June  13 Saturday –  Lymphatic system 
July  11 Saturday – Respiratory system
Sunday July 26 –  10am-5.30pm – full day school
(Endocrine & Reproductive systems & urinary systems)
August 22 Saturday – Nervous System
September 05 Saturday – Digestive system
October 03 Saturday – confirm nearer the time with the school
November 07-Saturday -review
December 05-Saturday –review
ITEC courses continue despite COVID-19
Please note regulations are changing all the time and we will adapt accordingly in line with government requirements
ITEC have adapted quickly to the new COVID-19 situation:
Exam formats have been adapted so that we can still hold exams
We have not cancelled, or even delayed, any ITEC courses- we are proud that all our our learners were still able to complete exams successfully in May 2020.
The next courses will commence in Autumn
We will deliver all the theory via zoom or in-house  you can get just as much learning via Zoom as you can in a class.
Practical classes are in-house