Staff at Green Tara College
Meet our teachers
Teachers at Green Tara College:
Majella Fagan, BA (Drama), BSc (Psychology)
– College Director

Majella is the founder of Green Tara College. Majella holds a BA in Drama & a BSc in Psychology. Majella is recognized as a teacher by the 'Teaching Council of Ireland' and ITEC alongside many associations .  As well as being the visionary for Green Tara College, she teaches for the VEC at PLC level.  Majella is an external authenticator for QQI.   She is qualified in teaching many, many therapies including Traditional Reiki (Usui), Sekiem, Sekhem, Shamanism (Core, Celtic and Inca traditions, Four Winds), Kinesiology, Hopi Ear Candling (Auricular Academy), Crystal Therapy and Certified to teach Diana Cooper Angel workshops.  She is a long-established and well-known teacher of Reiki, Shamanism, Crystals and Indian Head Massage in Navan.
Majella holds a BA (Arts) & a BSc (Hons Psychology), Certificates in Counselling and Further Adult Education from National University Ireland, Maynooth (NUI). ITEC & City & Guilds Diplomas in Lecturing. Holistic Massage (I.T.E.C.), Reflexology (I.R.I.), IHM (ITEC), Hot Stone Massage (ITEC) Traditional Reiki (Usui), Sekiem, Sekhem, Shamanism (Core, Celtic and Inca traditions, Four Winds), Kinesiology, Hopi Ear Candling (Auricular Academy), Crystal Therapy and Certified to teach Diana Cooper Angel workshops.
Majella hosts workshops and groups from all over the world especially in the field of Celtic spirituality and Inka traditions.  Majella is renowned for her unique and powerful meditations.  Majella is  passionate in bringing to people their own individual spiritual journey.  Majella offers a mentoring and supervision service to holistic therapist and people on their spiritual paths.
Courses Taught:
Juan Nunez del Prado, MA (Anthropology)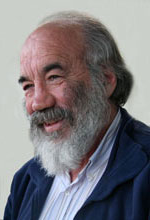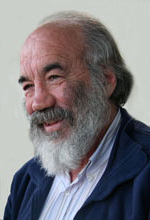 Juan Nuñez del Prado is without peer among world experts on the Q'ero, royal descendants of ancient Inkans  – unparalleled in his knowledge, experience, and pure transmission of Peruvian wisdom to Western culture.  An anthropologist at the University of Cusco in Peru, Juan spent 30 years studying long-preserved practices, emerging as the preeminent global teacher of Inkan enlightenment.
In keeping with the supreme Inkan principle of Ayni – reciprocity – Juan continuously shares the sacred Inkan teachings around the world. He introduced the Q'ero to all the main European teachers, including Alberto Villoldo and Parisi Wilcox— and shares his work with all humans who have intention to grow spiritually.
Courses Taught:
Dr. Owen Roberts, PhD (Philosophy)
– College Administrator, Head of Esoteric & Shamanic Studies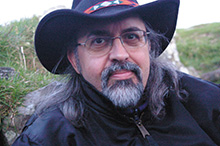 Trained in psychic studies since the age of 17, Owen Roberts has studied Tarot, Hermeticism, Kabbalah, Astrology, Jungian Psychoanalysis, Psychology, Mythology and Shamanism. He studied Psychic Healing for two years at the London College of Psychic Studies and studied Western Occultism with Servants of the Light, which traces its origins back to the Golden Dawn.  He has a BA in Philosophy and Classics, a PhD in Digital Ethics and a BPhil from the Pontifical University in the philosophy of Thomas Aquinas.
Having studied Tarot for over 30 years, Owen developed and teaches our highly successful Diploma in Professional Tarot Reading.  Owen is a graduate of the Four Winds Shamanic Institute with certificates in Healing the Light Body and Soul Retrieval. He studied Despacho work under the Peruvian "Paqo" (or shaman) Don Sebastian for 5 years and received from him the 3 "Lightning Initiations" which qualify him as a P'aqo.  Owen was initiated as an Alto Mesaoq by Don Eduardo Apaza at the Killarumiyoq (Temple of the Moon) in Peru in 2015.
Owen's work has been to fuse traditional shamanism and psychic development with the western traditions of Kabbalah and Hermeticism, and modern psychological understanding.
Courses Taught:
Carlo Valle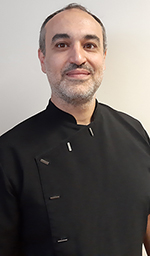 Carlo started teaching for Green Tara College in 2015.  Carlo completed his Reiki Masters in South Africa before moving to Ireland in 2003. Wanting to continue in the holistic field and further his education, he studied ITEC Reflexology and ITEC Massage at Green Tara College in its opening year. He has since gone on to achieve ITEC qualifications in Sports Massage, Diet and Nutrition, Reiki, Hot Stone and Indian head Massage, Aromatherapy and has recently completed the ITEC Beauty Specialist qualification. He has completed further training in Reflexology for Fertility, Maternity, Oncology and Intellectual Difficulties as well as Chakra Balancing Reflexology and Baby & Toddler Reflexology. He is also qualified in Hopi Ear Candling, has studied Shamanism (Core, Celtic and Inka Traditions) and is a Tai Chi Instructor.
Courses Taught:
Mary Fox
Mary Fox is an ITEC approved lecturer. She works full time with special needs clients and  has her own training room  in center. Mary's work with ID client's has been for many years and she is very experienced and effective  in her treatments. Mary is an extremely advanced and knowledgeable reflexologist.  We are delighted to have her first hand expertise and extensive first-hand knowledge.
Courses taught:
Eileen Smyth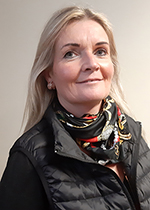 Eileen has been practicing aromatherapy since 2014.  She is deeply passionate about aromatherapy, the healing properties of essential oils and how they can enhance peoples lives.
Eileen's interest stems from her childhood passion of aromas. She noticed that when walking in the forests, being beside the lakes and fields, the aromas of nature improved her well-being.  A walk in the forest with the aromas, especially pine, would uplift the mood, revitalizing the senses and, as she often says, healing, mind, body and soul.  She truly believes aromas help to transform moods and assist the healing process.
Her passion was reawakened in 2013 when she was challenged with life-changing circumstances and she became fully immersed in aromatherapy as a healing journey. Eileen joined Green Tara as a student and became fully qualified by taking the ITEC Aromatherapy Diploma, as well as Reiki, Anatomy and Physiology, Indian Head Massage, Hot Stone Massage, Energy Management and the Teacher Diploma.  It was during this process that Eileen decided she was going to teach Aromatherapy and was delighted to be given the opportunity at Green Tara, which has been a huge part of her Aromatherapy journey.
Eileen loves to keep exploring and developing, keeping her passion alive by working at home experimenting with the oils to create healing balms, creams, massage oils and aromas to compliment healing.  Eileen loves to do nothing other than explain the synergy of gifts of nature and how they impart their therapeutic values.  She loves to encourage people to follow their passion and share her knowledge and empower and inspire students to achieve their full potential.
Courses taught: