Professional Tarot Reading
24 classes – one class per week via Zoom for 6 months
18 January 2023 – 28 June 2023
Become a Tarot Master
52 hours of live instruction, plus over 30 hours of guided meditations
OR
Pay over 4 months
Course Overview
This course is intended for those who wish to work as professional Tarot Readers or who wish to learn the deep Occult secrets hidden within the cards.
The Tarot is a profound system for asking the spiritual realm for answers to questions.  The reason it works so well is that it is a very deep system of spiritual knowledge.  This course opens the door to that knowledge.
This course is for people who want to:
know the Tarot to a high degree.
become world-class professional-grade Tarot readers, able to give mind-blowing readings every time
learn Hermeticism
learn Astrology
learn Kabbalah
study Occultism
develop high-level psychic intuition
Tarot calls to people who seek a deeper knowledge.
"This Tarot course has been a really great learning experience and it has changed my life for the better as it supports your own personal development too. I am enjoying the content as well as meeting like-minded people." – Leoni K.
Our Tarot training course combines psychic development, meditations, and knowledge to make you a Tarot reader of high degree.
This is one of the most in-depth courses available in the world.  It works on multiple levels – intellectual, intuitive, spiritual.
This is how Tarot is taught inside Western Mystery Schools, combining psychic development with intellectual teachings.
"I really enjoyed the Professional Tarot course. Owen is so knowledgeable on the course content, I didn't expect to have access to so much great material and information. I was glad to be able to attend via Zoom as we had such a mix of people from Europe and beyond. There was always great support from Majella and the team at Green Tara. I would absolutely recommend this course and am looking forward to attending the I Ching course in May. It has opened up a new and exciting portal in these challenging times globally." – Clare R.
This is what we teach:
The Tarot is alive
For us, the Tarot are a living spiritual force.  Our cards are not possessions, but friends.  We do not "use" them, we partner with them.
It is possible to memorize a few meanings for each card, and use those to interpret the cards.  Or you can form deep connections to the cards, so that they speak to you during readings.  They teach you their ways in your daily life.  They can inspire you and bring their strengths to you, walking side by side with you through your spiritual journey.  By the end of the course you will not be "interpreting" the cards – you will know them deeply.
A spiritual connection
Using guided visualizations, meditations and training in psychic energy, students develop a spiritual connection to the Angel of the Tarot.  As taught in Western Mystery schools, this enables the reader to access an infinite pool of Tarot wisdom.  This becomes a source of on-going wisdom in your life, while also enabling you to give mind-blowing Tarot readings every time.
The Tarot is a system of Deep Knowledge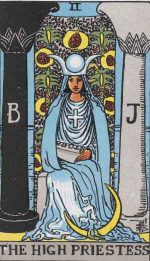 The Tarot combines the main knowledge systems of Western Occultism and Hermeticism, especially Kabbalah, Alchemy, Astrology, Numerology, Metaphysics and Mythology.  We teach all these topics in the course, showing how they are combined to create the Tarot.
"This course has gone above and beyond my expectations! There is no stone left uncovered, and Owen is an amazing teacher, with so much knowledge and experience with the tarot and occultism. This course teaches you everything from the basic understanding of the cards, to how to learn the cards from intuition and physic skills, to the deeper meaning of the cards and so much more. I especially love that Owen provides many additional resources, which allows you to go even deeper into the mysteries and depths if you so choose." – Sara B.
Includes how to read the Tarot remotely via Zoom, Whatsapp or Skype.
The course covers the Tarot in depth, together with psychic development training to enable you to act as an intuitive Tarot counselor.
The Tarot is also one of the world's greatest encyclopedia's.  The Tarot is not a random system of images, but a detailed encyclopedia of Occult knowledge written in symbols and numbers.  This course will teach you many of the secrets hidden within.
We do not believe each card has a single meaning, which merely needs to be memorized in order to give readings. Each card has a central theme which can hold a huge variety of meanings, and it requires a combination of knowledge and intuition to fully interpret each them in a reading.
We believe the Tarot is a profound and deep meta-spiritual system which offers both a path of personal development and service to others. Many people feel that being a Tarot Reader is part of who they are rather than just something they do. This course offers such an option to those who would choose it.
This course includes over 25 hours of guided visualizations.  Some will be given in the class, but you will also be able to play these at home through your phone or computer.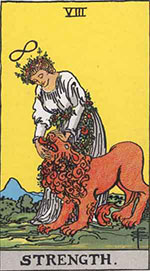 No experience or knowledge is required in order to attend this course. However, the training is intensive and in-depth and therefore requires commitment and dedication.
This course will to train you to an extremely high level.
By the end of this course you will have an extremely detailed and broad knowledge of the Tarot – together with solid professional-grade Tarot reading skills.
You will be fully capable of entering the world of the Professional Tarot Reader with confidence and expertise.
Becoming a Tarot reader of the highest order is more than just learning the cards, it is a journey of personal development.
"An excellent course. I'm learning far more than I ever thought I would on a Tarot course, as the content is so in-depth & varied, covering many interesting & engaging themes. Very highly recommended!" – Fiona O.
Western Mystery School
This course will also interest those looking for a Western Mystery School, teaching the secrets of Hermeticism.  The course provides in-depth training in Kabbalah, Astrology and Hermeticism.
"I highly recommend the Professional Tarot course with Owen Roberts at Green Tara College. I got to know the Tarot cards in a very new way – through personal experience and through the knowledge and research that Owen brought from many disciplines like Kabbala, Astrology and Mystery schools. It feels like I have been welcomed into a modern mystery school – I'm very grateful and feel that the images and experiences will live on and will develop more as I engage more with the Tarot cards." – C.S.
Course Contents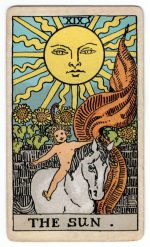 The course consists of three strands; practical reading techniques, in-depth knowledge of the Tarot itself, and personal development. These strands consist of the following modules:
Background to the Tarot – Evolution of the Tarot, Major Decks (eg: Waite, Thoth), The Golden Dawn, Impact of Modern Psychoanalysis
Structure & Dynamics of the Deck – Overview (The Major and Minor Arcana, Court Cards, Number Cards, The Suits), The Major Arcana in Depth, The Minor Arcana in Depth, the Energetic Interactions within the Deck
Card Layouts & Spreads – The Major Layouts, Obscure and Special-Purpose Layouts
Knowledge Systems Inherent in the Cards – Kabbalah, Numerology, Astrology, Mythology
Developing Your Relationship with the Tarot – Connecting with the Cards, Tarot Meditations, the Living Tarot, Becoming a "Reader"
Psychic Development – Introductory Metaphysics, Psychic Protection, Intuition and Channeling, Psychic Cleansing.
Video & Audio in the course.
The course uses many guided meditations and audio recordings.  The meditations will build your connection to the cards, while the audio recordings explain the cards and give you the chance to listen to the explanations many times, ensuring you get everything.
Each class will be recorded, so you can replay it as you need.
Academic Awards
Green Tara College Diploma in Professional Tarot
Course Structure
Classes take place each Wednesday for 2 hours via Zoom.
There are also guided meditations each week on our website.  You can do these at a time which suits you.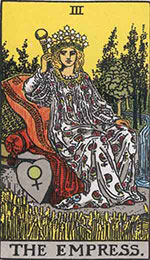 Every Wednesday
CLASS TIMES
Coordinated Universal Time (UTC): 20:00
Central European Time (CET): 21:00
Irish/UK Time: 8pm
USA – see the list below for your state
Europe – see the list below for your country
US Start Times for each US Timezone:

Each class is 2 hours.
European Start Times for each country

Each class is 2 hours.
OR
Pay over 4 months
"Owen is a wonderful teacher in this course. Great ideas about how to incorporate creativity and intuition in the classroom. Owen has superb knowledge and hands-on experience, and it was a great honor for me to take this course and have so many ways to learn. I am sure he inspired many other students.  Excellent – Thank you so much for a wonderful journey.  I will be happy to recommend it to everyone and I will be very happy to use Tara Green College for further education." – Jitka D.
Tarot Course Lecturer
Dr. Owen Roberts BA, BPhil, PhD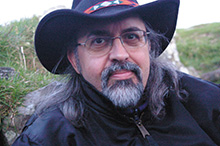 Owen has been reading the Tarot for over 40 years.  His Tarot work incorporates Hermeticism, Kabbalah, Jungian Psychoanalysis, Mythology and Shamanism into an advanced Occult Practice. Owen has been teaching this course for over 10 years.  He is a graduate of the Four Winds Shamanic Institute with certificates in Healing the Light Body and Soul Retrieval. He studied Despacho work under the Peruvian "P'aqo" (or shaman) Don Sebastian for 5 years and received from him the 3 "Lightning Initiations" which qualify him as a P'aqo.  Owen also studied psychic healing at the London College of Psychic Studies for 2 years and Western Occultism with Servants of the Light for 5 years.  Owen has a BA in Classics, a BPhil in Theology, and PhD in Philosophy.
A well-respected teacher, Owen has over 40 years training and has taught Tarot and Western Occultism for over 20 years.  He has a reputation for explaining things clearly, and for making classes informative and stimulating.
Reviews by students:
"Owen has great wisdom and understanding of the cards and occultism, a unique learning experience" – LC
"Owen is a enthusiast and passionate teacher about his subject matter. He goes the extra mile in his teachings. He wants us to succeed. Overall, a great teacher." – Lisa H.
"Excellent course. I'm learning far more than I ever thought I would on a Tarot course, as the content is so in-depth & varied, covering many interesting & engaging themes. Very highly recommended!" – Fiona O.
"This Tarot course has been a really great learning experience and it has changed my life for the better as it supports your own personal development too. I am enjoying the content as well as meeting like-minded people." – Leoni K.
Sample Tarot Lecture
This 5-minute video contains a sample from our class lectures.
Booking – How do I book a place?
In order to book a place click the REGISTER button.  This will add the course to your shopping cart.  From there you can fill in your details and tell us how you would like to pay.
Methods of payment
You can pay by any method which you prefer.  We will email you a booking receipt which contains the instructions for your choice.
Card  –  via the website online (you do not need a Paypal account), we are using paypal as a method but you do not have to have an account you can pay that way by card.
Telephone – if you are not comfortable paying by card online, we can telephone you and take your card details over the phone or you may phone us directly on 046 9060600.  This option is not available for Installment Payments.
Cash – you may arrange to call to the school to pay in person, it is best to telephone first
Cheque or postal order: You may post to Green Tara College, Tara House, Top Floor, 28/29 Trimgate Lane, Navan, Co. Meath. C15 W8NY.  You may wish to register post especially if it is a postal order. Make the payment out to Green Tara College.
A place on the course cannot be guaranteed without payment.
Cost – €1,250 €595
Half-price for tough times.
OR
Pay over 4 months
Further queries:
For any further queries or help please contact Owen on +353 46 906 0600 or email owen@greentara.ie
---
Videos from the course
These videos provide useful information about the course for students.  They will give you an insight into the course:
About your Tarot Cards
Psychic Development
A Journey of Spiritual Development
Reading List & Tarot Cards
All items can be purchased from Amazon via the links below .
---
Tarot
Only ONE book is required – Tarot for Dummies.  The others are optional.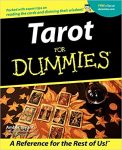 Tarot for Dummies – Amber Jayanti (REQUIRED)
[click for Amazon]
please bring this to the first class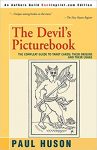 The Devil's Picturebook – Paul Huson (OPTIONAL)
[click for Amazon]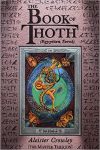 The Book of Thoth by Aleister Crowley (OPTIONAL)
[click for Amazon]


---
Cards
The course uses only the Rider-Waite Tarot Deck. There 2 versions, you must PICK ONE: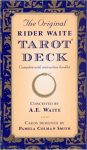 Original Rider Waite Tarot Deck – these match the original printing of 1920.

[click for Amazon]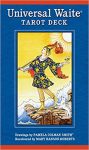 Universal Rider-Waite Tarot Deck – these have been recoloured and redrawn to make the colours brighter and the details easier to see.
---
Kabbalah
Only one book is required – Qabalistic Symbolism – the others are optional.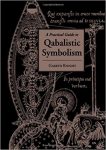 A Practical Guide to Qabalistic Symbolism – Gareth Knight (REQUIRED)
[click for Amazon]
please bring this to the first class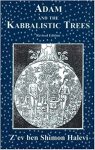 Adam and the Kabbalistic Tree – Z'ev ben Shimon Halevi (OPTIONAL)
[click for Amazon]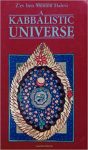 A Kabbalistic Universe – Z'ev ben Shimon Halevi (OPTIONAL)
[click for Amazon]
---
MORE BOOKS
These books are NOT required for the course, but they will enhance your experience and learning.
C.G. JUNG
We talk about Jung's work a lot in the course.  All the information you need is in the handouts, but if you want to know more, these are a good place to start.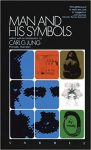 Man & His Symbols (OPTIONAL)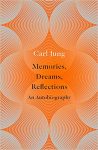 Dreams, Memories and Reflections (Jung's autobiography and an easy read) (OPTIONAL)
---
CAMPBELL
Closely related to Jung, and your own path through this course.  A very important book for understanding human experience (especially on spiritual paths).  It outlines the Hero's Journey, a universal pattern of adventure and transformation that runs through virtually all of the world's mythic traditions. Many have related this to the Fool's journey through the Major Arcana.  Personally, I don't agree that the Major Arcana form such a narrative.  However, it is a very important discussion in Tarot circles, so – agree or disagree – you need to be aware of it.  We will discuss this in detail during the course.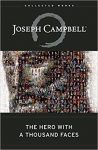 The Hero with A Thousand Faces (OPTIONAL)
Cost – €1,250 €595
Half-price for tough times.