Energy Medicine in the Inka Tradition with Juan Nunez del Prado
The Andean Tradition teaches Ancient Wisdom,
Energy-Transforming Exercises and Rituals  –
the Raising of Consciousness Prophecies
for our New Age
Learn to Master the Energy Techniques of the Inca Empire
Passed down through the Centuries in the High Andes of Peru.

Join Andean Mystics, Juan and Ivan Nunez del Prado (father and son team) for three workshops that provide the keys to step into a direct and personal experience of the world of living energies – a world previously relegated only to highly trained Mystics.
The seven levels of spiritual and personal development of the Inka Tradition offer a cosmology complete with structure and steps to walk a path of personal power based in energetic perception. The Andean Path is an indigenous earth-honoring tradition grounded in the belief that the world is made of 'living energy.'
By combining quantum physics, ancient energy techniques and modern psychology, Juan offers a framework which changes your world view, enabling you to understand your personal experience in terms of living energy – creating health, harmony and happiness.
According to the Inka Prophecy, humanity is currently in transition from one level of consciousness to a higher one. This course provides complete training in moving to these heightened states of perception; a training that offers a combination of theoretical and experiential practices which were passed in a long lineage of mystics to Juan and Ivan.
Workshops are offered in a sequence to develop energetic skills in the three aspects of the Andean Path – Phana Energy (Inka 101); Chaupi Energy (Inka 102); and Lloq'e Energy (Inka 103).
Workshops are open to anyone, no previous knowledge necessary, beginning first with Inka 101, then 102, then 103.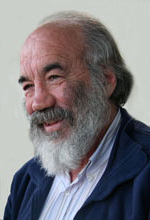 Inka 101: Phana Energy Path (Mystical)
Overview of the Cosmo-vision and World view of the Andean tradition
Explanation of right (mystical) and left (magical) sides of the Path
Seven levels of the Andean Path as they correspond to the levels of spiritual and psychological development of the human, including the 'blossoming' potential inside everyone: the Inka Seed
Explanation of the Inka Energy System, including the seven eyes and four belts of energy which make up the personal energy field
How to empower your energy field with light energy and transform the heavy energy in your system to light
Detailed description of Inka Prophecy as passed down to Juan from the 4th level Masters of the Q'ero and Huascar lineages, and what they portend for humanity and your part in the prophecy
Harmonise the male/female energies – the core of Inka philosophy; yanantin / masintin
Receive the Ayni Karpay Initiation into the 4th level – a transmission by Juan which will power your personal and spiritual development
Experience the Misha Chakuy ritual connecting you to the spiritual line of teachers of the 4th level in Andean tradition
Learn the instructions passed from Don Benito Q'oriwaman of Wasao, Juan's first and most important indigenous teacher – a direct descendant of the last Inka, Huaskar Inka
Inka 102: Chaupi Energy Path (Catalyzer)
Experience the knowledge and practices Juan learned from Don Andres Espinoza, powerful healer from Q'ero.
Develop harmonious and loving relationships with others, and to connect to the energies of Nature
Experience the Chumpi Away and Nawi Kicha rituals of opening and activating the energetic center – a ritual releasing all ties to energies that are not yours, cutting cords and giving back that which is no longer needed
Open the 'eyes' of perception in your energy bubble to connect with the energies of Water Earth, Sun and Wind to empower you
Experience an impressive series of exercises which open the heart centre and circulate energy into the group, steadily growing the energy of the heart – Munay, the integrated power of love and will for collective healing
Touch the moment of your conception (Wiñay) and the moment of your death (Wachay). This will lead you to life's mystery, letting go of fear and connecting with your heart – releasing the past and seeing into the future.
Experience the feeling of a totally intact energy body with all of your energetic 'eyes' open! A total sense of well-being and authenticity
Inka 103: Lloq'e Energy Path (Magical)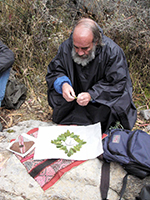 Learn the skills of Juan's famed Lloq'e Master, Don Melchor Deza, which will enable you to develop your 'magical' powers – intuition, creativity and will.
Align, create and manifest your own reality and healing.
Learn the ultimate act of personal power: the power to act – to make manifest in your life using spirit guides who lend their qualities to enhance your power to see, speak, feel, move and act authentically.
Choose and deepen your relationship with your spirit guides who assist you in developing power to act powerfully in different areas of life.
Strengthen your seven powers, culminating with the force of the Amaru, the most basic power of the earth, the serpent power of the Andean tradition.
Master Class
A continuation of the series  so you will need to have taken the earlier classes at some stage in the past.
Juan teaches the knowledge he gained from his Bolivian teacher, Tata Lorenzo. This training focuses on working with different levels of consciousness to clear our energy and heal old wounds.
You will learn how to work with the energy of past and future, and different forms of group (or community) energy.
You will also work on broadening your horizons, learning to expand your consciousness by linking your essence, your Inka seed, with cosmic elements, including the black light, the Earth, the Sun, the stars, and the Milky Way.
The workshop will also incorporate some modern Western teachings from physics, astronomy and the psychology of Carl Jung.
You must have taken all of the first three workshops to attend the Master Class. If you took only some classes last year you are welcome to take the ones you missed, and then join the Master Class.
Juan and Ivan Nuñez del Prado
Juan is the foremost expert in the world on the Andean mystical tradition and the Q'ero Indians of Peru. As an Anthropologist, mystic, and past University professor, he is one of the most important spiritual figures in South America. His father, Oscar 'discovered' the Q'ero, the last direct descendants of the Inka in 1949. Since 2005, Juan has worked together with his son, Ivan, who has been a student of the Andean Path since seven years old, being initiated in Q'olloriti – one of the most powerful sacred sites in the Andes (it is said that you can never be a powerful Paq'o until you have 'presented yourself' to Lord Q'olloriti at least once). Working as a team, they model the powerful Inka concept of yanantin – the harmonious relationship of different elements.
More details about Juan Nuñez del Prado…
The Hatun Karpay Initiation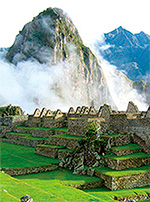 In the Andes it is believed that you are born with an Inka Seed, a seed of personal potential that is waiting to be awakened, fed and nurtured. An initiatory experience provides the tools for the birthing and sprouting of this seed, an opportunity to move your spirituality from something abstract to something that is 'real' as you learn the energetic practices and apply them to your life.
Through involvement in the Andean practices you are changed – from being someone who has 'forgotten' yourself to someone who remembers.' You are being 'called' to participate in a "Great Initiation" (or Hatun Karpay) as they say in the Andes.
Indigenous peoples have a wisdom for which Westerners are longing. The Hatun Karpay initiation makes this wisdom accessible by waking up your personal potential, leading you into a richer, deeper experience of your life. As transitions and challenges present themselves, you move more gracefully toward your authentic self, setting a trajectory aligned with your values through a clarity and appreciation for your own personal power and the life that is in front of you.
The Hatun Karpay Initiation offers practical tools for interacting with Nature, understanding its relevance in your life and experiencing your place in the world. The Hatun Karpay initiatory experience has been practiced for hundreds of years in the Andes by the Q'ero Indians, the direct descendants of the Inka and the prophets and visionaries of the Andes. They are considered to be the Keepers of Ancient Wisdom of the Inka and of the Inka Prophecies.
The Hatun Karpay Initiation will assist you to:
Connect with living energy to enrich and nurture your being
Access clarity and strength to live the life you were destined to live
Resolve conflict and disperse heavy energy
Meet and overcome fears with courage and compassion
Develop personal power and spiritual authority from within
Integrate and harmonize your inner masculine and feminine
Develop and access inner resources not experienced before
Feel healthy, vital, happy and balanced
Experience peace, harmony and belonging in everyday life
---
Review of the training by students
Dear Inka aspirants and Paco's, Wanderer's and those who have yet to discover.
I have had the privilege of attending this course and education, it is truly life enhancing in my opinion.  Majella is highly attentive to the needs of travelers and visitors to both her school, classes and country. I wish to endorse and encourage this course for consideration.
The content of the courses and its included practices are an experience of a lifetime. It is a practice that continues to improve and influence my daily life and practices.  Unforgettable, The Elders of the Q'ero's people and the influence that was set in motion when Senior Nunez del Prado, Snr; attended to their human needs and rights, has crossed the globe and influences the world daily.
The advances that can be achieved with "Jucha Miquay" alone are significant. Nations are changed by these practices and my personal experiences of its potentials for personal development, are a matter of personal experience and testament.  I can highly recommended this course and the benefits of doing this in a consecutive manner,
Much Munai –  T. Forest
Thank you so much for facilitating the training in Ireland with Juan and Ivan.    What an amazing school Green Tara is, I am in awe of your dedication, I know how much time and energy it must take. 
I am still assimilating that epic download of information from Juan and Ivan, in my thoughts during the day and dreams at night.   Juan and Ivan's work is on a whole new level. With their teaching I feel like I can grow my 'Inner Mystic'.   
It is truly wonderful to have so many questions answered with such crystal clear, impeccable teaching. I really at last feel that there is a very strong core from which to pick and choose tools with integrity. Words can't express my gratitude for this – and relief – and I thank you both very much for making this possible.
Kate D.
---
Healing Session with Juan & Ivan
Open to everybody – you don't have to be taking the course
Juan & Ivan will be offering individual healing sessions for two days before the course begins. Sessions are one hour and can be booked through the College. They must be paid for in advance and are non-refundable due to the high demand.

After Class: There will be healing sessions available for a fee after class most days (only one a day).
For people flying in from abroad for the training they will be offering sessions on the evenings after the course. – Book through Majella, as they book up fast.
Inka 101 – 103
€295 per workshop (2 day workshop) or special offer of €745 for the whole 6-day training
Master Class
Fee for Master Class only – €495.
All classes (Inka 101-103 + Master's)
Special Offer for all classes including Master Class and Despacho Class: €1195.00!
Master Despacho Class Only
Fee for Master Class only – €150.00

All classes
(Inka 101-103 + Master's+ Despacho)
Special Offer for all classes including master class and despacho class: €1295.00!
Retake any of the Training
This offer is open to people who have taken the training with us before only.
Special offer for people re-sitting any of the programme – 1/2 price per class! (except Despacho class)  or re-sit everything for €495.00!
Due to high demand, places can only be reserved by full payment in advance.
Accommodation
We recommend St.Thomas B&B 00 353 46 9028917, contact by phone only (if Elaine is unavailable to answer just leave a message and she will come back to you quickly)
Also see www.myhome.ie (some people who live in town and offer rooms in their homes at a very reasonable rate from €25.00)
Nearest Hotel is the Newgrange Hotel, Navan 00353 46 9074100 and then the Ardboyne Hotel , Navan 00 353 46 9023119
15 minutes away in a car is the Historic Trim Castle hotel in Trim
Air B&B is also available
Travelling from outside of Ireland
Fly into Dublin Airport and there is a Bus from Dublin Airport direct to Navan town. This is the most efficient and easiest way to get to the town. The College is located directly in the town centre. The bus number is 109A and you will see directions when you walk out of the Airport for bus stops.
Here is the link for the bus timetable for when you will be coming from Dublin Airport to Navan: http://www.buseireann.ie/timetables/109A1516792276.pdf
– If I can help with any further information please do let me know,  Regards, Majella
Terms & Conditions of Booking the Training
1. If for any reason Juan & Ivan cancel the course, then a full refund of deposits and course fees paid will be immediately fully refunded.
Please note that personal flights and travel arrangements are not included in this arrangement. We advise you take out travel insurance (however this has never happenned) but please do feel secure that your fees would be refunded.
2. Back-up plan:
Secondly, if the above did occur we would still offer people a class and work with sacred sites and give some of the teachings and techniques for you anyway. This would be a choice of course.
3. The deposit will secure your place, but please note that it is non-refundable if you withdraw from the course for any reason.
4. If booking a healing, full fee must be paid and is nonrefundable (unless you can get another person to take your place).
5. If booking one unit only, then the deposit is half the fee, thank you. 
Please contact Majella at the office for any further details or clarifications
How do I book a place?
In order to book a place please REGISTER by clicking the REGISTER FOR THIS COURSE button.
You can check your booking, then click PROCEED TO CHECKOUT. 
Methods of payment
Card  –  via the website.
Paypal – if you have a Paypal account.  Paypal will also let you make a card payment without a Paypal account.
Google Pay – if you are currently logged into your Google or Gmail account, this option will be offered to you.
Apple Pay – if you have an Apple account, this option will be offered to you.
A place on the course cannot be guaranteed without payment.
Currency
You can pay in dollars, Euros or pounds.  The website will automatically convert prices into your local currency.  You can also change currency with the button on the bottom left of the webpage.
Create an Account
You have the option to create an account with us.  This will save you from putting in all your details the next time you book a course.
Remember your card details
If you create an account, you can get the system to remember your card details for next time.  We do not hold your card details.  They are held by the card processing company (Stripe).  The system cannot hold your card details unless you create an account.
Don't want to pay online?
If you are uncomfortable paying online, you can phone the office (046 90 60 600) and they will make the booking for you and take your card details over the phone.