Peru Expedition 2020 – Spiritual Expedition
12 days of ceremony across Peru with 144 p'aqo's &
The Hatun Karpay Initiation –

4 places left! book now
All welcome – no experience necessary!
Taripay Pacha – the journey of the enlightened 
With Don Juan Nunez del Prado and Peru's senior p'aqos
A ceremony which has not been performed for 500 years.
The highest ceremony of the Inka Empire and the modern Quechuan tradition.
The greatest collection of spiritual teachers of the Q'ero tradition today from around the world are gathering for this one-time ceremony.
The journey of the enlightened
International P'aqo Ceremonial, Peru, September 2020.
This event is strictly limited to 144 people and filling up fast.
The Taripay Pacha gathering consists of 12 days of ceremonies at sacred sites in Peru.  This was the ceremony used to select and crown the Inca Emperor and Empress.  The ceremony was designed to raise their level of consciousness to a higher spiritual dimension.  This ceremony has not been performed since the days of the Inca Empire and may never be performed again.
144 people, working in 12 groups of 12, led by Peru's most powerful paqos, will enact this ancient and powerful ceremony.   This is a once-in-a-lifetime opportunity.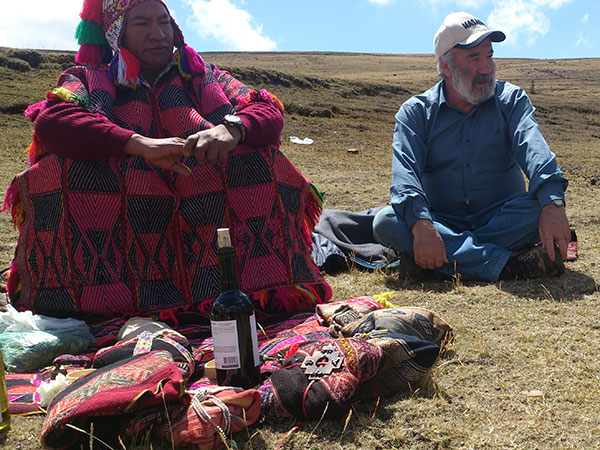 Background on this special ceremony
One of the aims of a P'aqo (shaman) of the Inca tradition is to bring about "the return of the Inca," or a higher level of spiritual awareness, known to us as enlightenment.  The P'aqos of the Peruvian Andes believe the founder of the Inca Empire, Pachakuti Inca, did this in 1438 at the Lake of Qori Qocha.  This ceremony is designed to bring this higher level of consciousness into the world.  It requires 12 groups of 12 people to conduct special ceremonies at sacred sites across the Sacred Valley of Cuszco.
What will happen?  We're not sure.  Some believe the energies created will produce enlightenment in the people at the ceremony.  Others believe that the ceremony is designed to bring a higher level of consciousness to the human race in general.  Everyone is agreed it will be a powerful consciousness-raising event for all participants.
According to the tradition, now is the time of the Taripay Pacha, or "Golden Age of Human Reunion."  Its distinguishing feature is the simultaneous enlightenment of both men and  women, expressed in the vision of the return of the Incan Royal Couple, the Inca (emperor) and the Qoya (empress).  As far as we know, the spiritual tradition of the Andes is the only wisdom teaching that explicitly calls for female enlightenment and puts a couple, not an individual, at the highest level of consciousness.
In order to bring in the energies of the Golden Age of Human Reunion and open the way for the Enlightened Couple, Juan Nuñez del Prado and his son, Ivan, have re-created this one-time event.  It involves performing the correct ritual at each of a sequence of sacred sites.  Each site has an appropriate ritual and is linked to one of the six ruling couples of the ancient Inca Empire.  Each of the traditional 12 individuals from these six couples will be represented by a group of 12 participants in the 2020 ceremony.
Over 12 days we will perform the rituals of the Taripay Pacha across Peru, commencing at Machu Pichu and ending with the Qoyllurit'i  festival in the High Andes.
The aim is to carry out this spiritual work with a total of 12 groups (ayllus) of 12 P'aqos, each group representing one of the royal families (panakas).
Would you like to be one of those 144 people who will prepare for the Golden Age and join in this special event?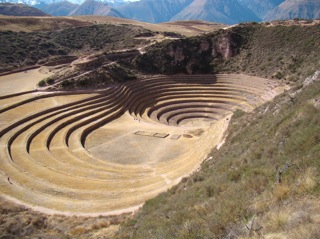 Itinerary
1st day (Sept 3, 2020) – Cusco Arrival
Check-in at the Sonesta hotel  and registration. Introduction and presentation from 5pm to 7pm
2nd day (Sept 4, 2020) Machu Picchu
Ritual at the Imperial Palace of Machu Picchu, where the six Inca couples of the Inca Empire resided.
3rd day (Sept 5, 2020) Urpi Kancha & Tipon
Morning ceremony in Urpi Kancha with the royal couple, Huaskar Inca and Chuki Llanthu Qoya.
Afternoon ceremony in Tipon with the royal couple, Wayna Qhapaq Inca and Rawa Oqllo Qoya.
4th day (Sept 6, 2020) Chinchero
Ceremonies and energy work in Chinchero with the royal couple, Topa Inca Yupanki and Mama Oqllo Qoya.
5th day (Sept 7, 2020) Lake Qori Qocha
Ritual of Enlightenment at Lake Qori Qocha with the royal couple, Pachakuti Inca Yupanki and Chanan Qori Koka, Pachakuti's mystical sister.
6th day (Sept 8, 2020) Awakening the Puma: Ceremony in Cusco
Ceremony to awaken the Puma guardian spirit of Cusco, with the royal couple, Pachakuti Inca Yupanki and Chanan Qori Koka.
7th day (Sept 9, 2020) Puma Marka
Powerful ceremony of harmony, healing and union with the imperial couple, Pachakuti Inca Yupanki and Mama Anawarqe Qoya.
8th day (Sept 10, 2020) Moray
Morning Ritual in Moray with Pachamamma, the Cosmic Mother.
Afternoon ceremony in Pachar with Mama Runtu Kayan, wife of Wiraqocha Inca (and mother of Pachakuti Inca)
9th day (Sept 11, 2020) Urcos
It is at Urcos the energies generated by these ceremonies will manifest.
Coronation ceremony of the Inca (emperor) and Qoya (empress) in the Temple of Wiraqochan, (Wiraqochan is the Q'ero name for God).
10th day (Sept 12, 2020) Urcos
Ritual in Kanin Kunka at Urcos to connect with Wiraqochan and Taytanchis Ranti (the ultimate level of consciousness).
11th day (Sept 13, 2020) – Sacred Festivals
Journey to the festival of Qoyllurit'i in the high Andes at 4,700m (15,400 ft) with Ivan.  Participation in the festival and stay there in tents for one night.
Alternatively, participate in a Healing Festival in a nearby town with Juan.
12th day (Sept 14, 2020) – Sacred Festivals
Participation in the festival of Qoyllurit'i, return in the evening.
Alternatively, participate in a Healing Festival and shopping in a nearby town with Juan.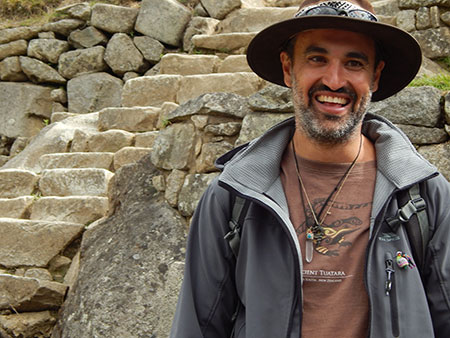 Day 13 (Sept 15, 2020)
After breakfast departure.
The Hatun Karpay Initiation
This 12-day ceremony is an initiation.  It will awaken new growth, new power and new energies in your life.
In the Andes it is believed that you are born with an Inka Seed, a seed of personal potential that is waiting to be awakened, fed and nurtured. An initiatory experience provides the tools for the birthing and sprouting of this seed, an opportunity to move your spirituality from something abstract to something that is 'real' as you learn the energetic practices and apply them to your life.
Through involvement in these Andean practices you are changed – from being someone who has 'forgotten' yourself to someone who remembers.  This event if for those who feel called to participate in a "Great Initiation" (or Hatun Karpay) as they say in the Andes.
Indigenous peoples have a wisdom for which Westerners are longing. The Hartun Karpay process makes this wisdom accessible by waking up your personal potential, leading you into a richer, deeper experience of your life. As transitions and challenges present themselves, you move more gracefully toward your authentic self, setting a trajectory aligned with your values through a clarity and appreciation for your own personal power and the life that is in front of you.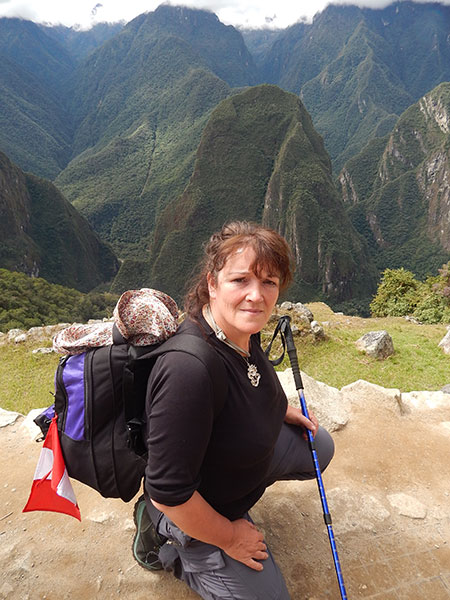 Participating in a Hatun Karpay  offers practical tools for interacting with nature, understanding its relevance in your life and experiencing your place in the world. The Hatun Karpay  initiatory experience has been practiced for hundreds of years in the Andes by the Q'ero Indians, the direct descendants of the Inka and the prophets and visionaries of the Andes. They are considered to be the Keepers of Ancient Wisdom of the Inka and of the Inka Prophecies.
This experience will assist you to:
Connect with living energy to enrich and nurture your being
Access clarity and strength to live the life you were destined to live
Resolve conflict and disperse heavy energy
Meet and overcome fears with courage and compassion
Develop personal power and spiritual authority from within
Integrate and harmonise your inner masculine and feminine
Develop and access inner resources not experienced before
Feel healthy, vital, happy and balanced
Experience peace, harmony and belonging in everyday life
Introduce you to the deep spiritual landscape of sacred Peru.
Cost
2,500 EUR / 2,800 US$ per person
Travel dates & price
Start                           Sept 3, 2020 in the afternoon (in Cusco)
End                             Sept 15, 2020 in the morning (in Cusco)
The event starts in Cusco on Sept 3, 2020 at 5pm and ends in Cusco on Sept 15, 2020 after breakfast.
For bookings and more information:
Note:
We will arrive a couple of days early into the magical Cusco and hope to book flights over Xmas, we will let you know which hotel we will be staying in and you can join us there. On September 3rd we will all be meeting at the Airport (short taxi ride from City centre), and will be transported by bus from Airport to our Hotel for the rest of the trip. (Cusco, a city in the Peruvian Andes, it is the navel/centre of Andean spiritual tradition. It is a beautiful city with amazing architecture, incredible markets and food. It is one of my favourite places on earth – a magical City)
Price includes:
The  tour &  sacred  rites Sept 3 (evening) -Sept 13, 2020 (morning)
Hotel room to share with your partner or a person of the same gender, half board (breakfast and lunch or dinner, (on Sept 3 food is not included).  Single rooms are possible (extra charge of €625/$700).
All entrance fees and bus rides.
If taking the Qoyllurit'i' option  Round trip from Cusco to Mawayani by bus, one night in a tent including mattress, sleeping bag, horse and full board. Hotel room and breakfast in Cusco from Sept 14 to Sept 15
There is a second option if people do not feel up to this – see more information below
The Hatun Karpay rites/ initiations given by the Q'ero and Juan/Ivan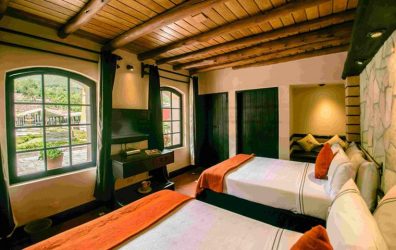 Travel price does not include:
Flights, ride from the airport to the hotel (and return), drinks for lunch and dinner as well as voluntary tips.  Please consider around 25 EUR/30 US$ per day for food and drinks.
Travel insurance
Since life is not always predictable, we strongly recommend that you take out travel cancellation insurance. Should something change in your life and you can't participate it will in many cases pay the cancellation fees and then save you from the financial consequences.
Payment structure
A non-refundable deposit of  only €350.00 euros is paid to Green Tara College. Please understand that this is non-refundable and non-transferable under any circumstances but secures your place. Please pay immediately once you are ready to commit. Remember places are limited.
Final payment is due on March 28th of the full fee to Ivan Nunez Del Prado in Peru – details of how to do this will be available upon booking. Please note that this fee when paid at this date will not be refundable but is transferable. If you are unable to attend this payment can be transferred to another person, but not the deposit.
Green Tara College staff will arrive in Cusco a couple of days before the trip.  We will be staying at the: Xima Cusco Hotel, Avenida El Sol . (www.ximahotels.com). It is cheaper to actually book through the hotel itself. Majella & Carlo and some of the group land in on   Monday, August 31 and are staying there an extra day also on  September 15 after the Expedition 2020. We hope to meet up with our group and explore and eat together for anybody that would like too etc. as you arrive.  The taxi from airport to Cusco is very cheap and the Airport is near the City.  The Hotel also can pick you up from the Airport.
We will all go together to the airport on the first day.  From there buses to transfer us to the event's hotel, where we will stay for the rest of the event.
We may be organising some trips before the event ourselves and people are welcome to join and share taxi cost etc.
As much as possible, we hope to spend extra time on some of the sacred sites once the ceremonies are complete as much as possible, so we would bring a packed lunch. When we have the opportunity we will spend time with our own group doing extra ceremony and connecting to the sites.  This is optional, we would just share travel costs back to the Hotel etc.
We hope to plan preparation ceremony before the trip also.  More details will be coming soon.
We will advise on medical shots, clothing, etc.
There will not be excessive climbing on this trip so if you are not fit and a great walker don't worry.
Accommodation during the trip – visit the hotel !
Sonesta Hotel Posadas del Inca Yucay Perú Sonesta Hotel Posadas del Inca Yucay
Reasons to come with us
We will look after you well
Organisation with us is professional and clear
Journey with a group of like-minded spiritual people
We plan to have lots of fun & laughter and connection but also personal space
We will work sacredly with the ancient sites there and already practice this tradition daily so we will continue to teach along the way
For anybody that is new to the Inka traditions we will have introductions and teach you the foundation exercises that we will be working with before we go
Work with indigenous Master Q'ero Shamanic/priests of the Inka tradition
Work with Don Juan Nunez Del Prado the world's foremost Master on the Inka traditions, taught by the Q'ero Masters, many  that are no longer with us ( it was Juan's father who brought the knowledge of the Inka to the Western world through his research in Anthropology).  Juan himself has taught and brought many of the world's best known teachers in this tradition.
Don Juan & Ivan are native to Peru and organise the accommodation, great food and trips for us. They are official travel agents in Peru. All vehicles are in permanent radio communication with the Cuzco HQ.  In case of emergencies, helicopters can be dispatched within minutes.
Juan and Ivan are culinary experts, and Peru's cuisine is some of the best in the world.
We have already taken trips to Peru before and understand the land and what is needed
We will guide you well.
The trip will work with a spiritual theme – the connection of the sacred within.
We will have the opportunity to work with 144 people, who practice the Inka tradition, to re-create a powerful ancient ceremony
We have detailed advise on clothing, safety, travel vaccinations
Qoyllurriti Festival – an important note
Please note you have a choice here.  The Qoyllurriti Festival is physically tough.
The altitude is very, very high and you will be climbing up a sacred mountain in high altitude for hours to get there.  A horse will be provided, but there will still be times when walking is necessary.   It will be very, very cold (-20C, -4F). Tents are provided but it will still be very cold.  If you suffer with health issues it is best to contact us before choosing this option. There is no hospital or emergency care there.
The alternative to this trip is to accompany Don Juan Nunez Del Prado to another sacred town & site which has a festival of healing at the same time.  It is a big festival.  We will have some time for shopping also and the next morning will be free also so we will look to organize a trip or Q'ero readings for our own group etc or free time, depending on what everyone wants.
Green Tara College staff will be taking both this options. You must decide when booking which option to take, the Qoyllurriti or healing festival, as we need to know for tents etc.
How to Book & Pay
When you decide to go ahead and book a place on the tour, enrol and pay the required deposit or full fee.
We are 50% booked already, so think quickly.  We would love to have you with us!
You are welcome to pay by any of the following methods:
Bank Transfer – please mail us for our bank details then you can transfer payment to our account (this is the recommended and most secure way to pay and leaves a very clear record of payment)
Card – we will arrange  with you a good time to call you or for you to call us,  then card details over the telephone, receipts are emailed to you automatically form AIB. 00353469060600
Cheque – made out to Green Tara College & posted or handed in to College (phone first to arrange a time to call in)
Postal Order  – made out to Green Tara College & posted or handed in to the address above .Majella Fagan, Green Tara College, 1 Preston Place, 38 Trimgate Street, Navan, Co. Meath, Ireland
Cash – pay in the  College itself before the course
(please call first to confirm office opening times)
Passport: We need a copy of your front passport page scanned in or posted in to us upon booking (the page with name, date of birth and your name and photo) thanks.
Flights
We have booked our flights from Dublin, so anybody who want to join us, when you pay the deposit we will send you the details if you wish to travel alongside Majella & Carlo.  Anyone is welcome to  book on the same flights if you wish.  People travelling from Europe could meet us in Madrid and pick up the flights from there. People from the USA & Australia can meet us in Lima and fly to Cusco with us also.  If booked early, flights are between €800 and €1,000 from Europe.   If booked later in the year you can pay up to €2,000.  Sometimes you can get sale flights to Lima. You will travel to Lima, then get another flight to Cuzco.  Direct flights from Europe or USA to Cuzco are not possible.
Please consider arriving in Cuzco a day or two before.  The weather around Cuzco means flight delays are common, so allow for these.  This means you should allow a good few hours for each transfer on your trip.  You will also need time to get used to the altitude.
When contacting us please make sure you email as well. We have had telephone messages from people in USA, Canada, Australia but have been unable to make contact back due to problems with phone numbers etc. If you are one of the lovely people who contacted us and have not heard back that is because we cannot get through to you, please email us your details also and keep phoning – be aware of time difference, thanks so much for your assistance, Majella 00 353 46 9060600
For enquiries and bookings: