Introduction to Shamanism
Welcome to Green Tara's Wisdom Teachings
Would you like to awaken the healing within yourself?
Do you feel a yearning to learn more about Celtic or tribal traditions?
---
This course is currently replaced by our Zoom Shamanism course.  Zoom Shamanism teaches a solid introduction to Shamanism via twice-weekly 90-minute Zoom classes over two months.  You can take some or all of the classes.  See our Learning Shamanism via Zoom page.
---
You are invited along to this workshop where you will learn to understand and work with Shamanism. You will awake your own innate skills and learn traditions such as the Shamanic Journey, meeting your totem spirit helpers, work with many of the core shamanic aspects and have lots of fun along the way
Introduction to Shamanism 
Have you began to wonder what exactly is Shamanism? What do you actually do? How is it practiced? Do you have an interest or burning need to know more?
On this weekend we will be teaching the basis of Shamanism. This is a complete beginners course where you will learn about Shamanism. You will actually learn and practice the foundation techniques of all Shamanism. All over the world the ancient indigenous people practiced medicine and well being through connection and understanding of all the worlds in harmony and balance. All over the world the different peoples were using very similar techniques – and even today indigenous shamans have regular world gatherings to share and honour each other's wisdom medicine techniques.
This course is intended for those who wish to experience and use Shamanism for personal use to enhance your life, to gain more direction, to help you find guidance and especially to connect deeper with yourself. You will learn to connect with the land and sacred sites in our sacred Boyne Valley right in the heart of indigenous Ireland.  Ireland offers a very powerful landscape, and we are privileged to be close to many of Ireland's major sacred sites – including Tara, Lough Crew, Newgrange, Dowth, River Boyne –where we hold sacred and reverent ceremony.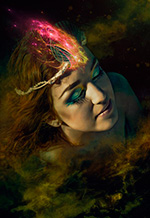 You will learn to develop your intuition, learn protection techniques and gain personal healing to enable you to live a happier and more informed life . You will learn to work with shamanic tools such as rattles, medicine bundles and tools.
You will learn to protect and seal your energies and to 'walk with beauty upon mother earth.' The shamanic experience will bring joy and freedom to your life as you walk the path of the heart.
Following this workshop you will be welcome to join our drumming circles and Celtic ceremonies throughout the year.
A 'Foundation in Shamanism Certificate' will be issued at the end of the two days.
The Course Includes: 
Shamanic Journeying/Acquiring and meeting your totem Animals
Connecting with Mother Earth/the Land/Sacred Sites/Animals/Plants/Trees
Working with various Shamanic Traditions – Celtic – Native – Inca – Aboriginal
Fire Ceremony
Shamanic Drumming & Dance
Shamanic Healing
Finding ways to seek guidance and answer questions in your own life
Connecting to your shamanic ancestry
Native Celtic & Andean Shamanic Training
We offer the teachings of the Q'ero Indians of Peru which we have incorporated with our own Celtic traditions.  We also incorporate elements of many other shamanic traditions as taught to us, such as Core Shamanism, Aboriginal, etc.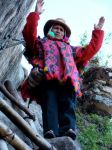 The Q'ero are the direct descendants of the shamanic healers and teachers of the Inca Empire.  The Inca Empire was the world's most advanced shamanic civilization and the Q'ero have preserved its knowledge.  It is only since the 1970's that they have established contact with the rest of us. Since then they have been bringing their original teachings untainted by the modern world to us. The high point of a civilization based upon shamanic principles, Q'ero teachings bring a deep and ancient wisdom to our modern problems.
We have been privileged to study directly with some of the Q'ero elders, receiving key initiations which produce powerful energy shifts and awaken new forms of awareness and power.  We have been granted permission by the Q'ero to pass on these teachings and initiations.  It is our privilege to now offer these to you.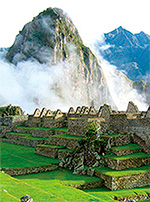 Through teachings founded on the teachings of the ancient Inka Q'ero Shamans, through initiations and rites of passage, through individual and group healing, through connection with the ancient sacred sites of Ireland and Peru, through a marrying of the Celtic and Q'ero traditions and through sacred ceremony – we will walk a medicine wheel of deep healing and transformation.
Shamanism is the same in every culture – it is the basis of human spirituality.  Yet each tradition has something unique to offer.  We will add to the blend of wisdom teachings and practices from North America, Southern Africa and Australia.
You will become more connected to our sacred Celtic ancestry, to the Q'ero tradition, to your own spiritual shamanic ancestry and to the power of the land.  If you let it, this work can transform your life and eventually allow you to know and/or even change your own destiny.
When you have completed the medicine wheel you will be fully competent and capable of working with clients in practice and walking the path of the earth – 'the beauty way.'
Main Facilitators
(throughout the training we will have guest facilitators also)
Dr. Owen Roberts, PhD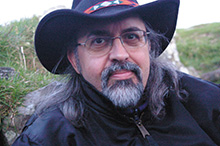 Originally of Welsh origin, Owen studied Core Shamanism in Australia and worked in the Aboriginal community. While in Australia he also studied Tarot, Hermeticism, Kabbalah and Jungian Psychoanalysis. He studied psychic healing at the London College of Psychic Studies.  Having studied Tarot for over 35 years, Owen developed and teaches our highly successful Diploma in Professional Tarot Reading.  Owen is a graduate and former employee of the USA's Four Winds Shamanic Institute with certificates in Healing the Light Body, Soul Retrieval and Advanced Shamanism. Owen also has a PhD in Western Philosophy and a BPhil from the Pontifical University.  Owen's work has been to fuse traditional shamanism with the western traditions of Kabbalah, classical mythology and psychoanalysis.
Owen studied traditional Despacho ceremony under the Peruvian P'aqo (or shaman) Don Sebastian Apaza for 8 years and has received from him the 3 initiations of the Hatun Karpay Yannapa (or Great Lightning Initiation) which qualify him as a P'aqo in the Don Sebastian's tradition.  Owen was recently welcomed into the community of P'aqo's by Don Humberto Soncco, the "Grandfather" P'aqo who inaugurated the President of Peru, Alejandro Toledo, on Machu Picchu in 2001.
Student review:
"Owen,
I will take any course you teach! You have a wealth of knowledge and your courses are taught in a clear and thorough manner while fairly priced and packed with valuable resources. I most appreciate your professionalism and approachable teaching style (your honest, no bull shit, practical approach to teaching and your openness to questions and your patience and kindness to all students)." – Sarah
Majella Fagan, BA (Drama), BSc (Psychology)
Majella is the founder of Green Tara College and Holistic Therapy Centre. Majella is a long-established and well-known teacher within the Holistic field. She has worked with energy healing for over 17 years and is trained in various branches of Shamanism (Core training for 3 years), Celtic and Inca traditions (6 years), Four Winds Certified, South American and Native American traditions. Majella has been teaching and facilitating Shamanism and ceremonies for over 11 years and is dedicated to this work.
Personal witness – Majella Fagan: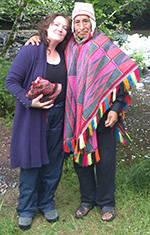 "I had studied many therapies and been in personal healing for many years.  Having taken the core shamanic training twice and working with it for many years I was thirsting for something more in depth and felt I needed to know more. I didn't feel the working techniques were adequate enough for the growing needs of the work. When I took the six years of shamanic training with initiations from the Q'ero and  the training in further shamanic techniques with Alberto Villoldo and The Four Winds, I found what I had been looking for.  This is the most phenomenal work I have ever done and it brought to me deep, deep healing where at a crucial time in my life I finally cleared the heaviness of past issues and moved forward into a life of peace and higher destiny, here I learned to 'dream my world into being.'  I can only say from my heart that I urge you if it feels  right or you feel drawn to it to take this training.  Alongside teaching Holistic Therapies, my main work is with Reiki and shamanism. I started with traditional Reiki and have found that the combination of  the two traditions is a wealth of amazement and have found that the shamanic work brought me into deeper techniques and much more grounding.  There is a wealth of joy, freedom and humility in walking this path which helps give us  grace to aim to be a better person.  In times of crisis it is my spiritual training and practice that has kept me together. Please feel free to give me a call  or if you'd like to meet up and chat about it I'd be delighted."  
Further Information
Energy Management: In addition to the specific Medicine Wheel weekends, you are required to attend the Energy Management course as part of the training
First Aid: If you are planning to use this course to work as a practitioner, we advise that you take a recognized first-aid course (Red Cross, Order of Malta)
Qualification: Shamanic Practitioner's Certification in Andean and Celtic Shamanism
You will come away with working methods
to use Shamanism in your daily life
How do I book a place?
In order to book a place please REGISTER by clicking the REGISTER FOR THIS COURSE button.
You can check your booking, then click PROCEED TO CHECKOUT. 
Methods of payment
Card  –  via the website.
Paypal – if you have a Paypal account.  Paypal will also let you make a card payment without a Paypal account.
Google Pay – if you are currently logged into your Google or Gmail account, this option will be offered to you.
Apple Pay – if you have an Apple account, this option will be offered to you.
A place on the course cannot be guaranteed without payment.
Currency
You can pay in dollars, Euros or pounds.  The website will automatically convert prices into your local currency.  You can also change currency with the button on the bottom left of the webpage.
Create an Account
You have the option to create an account with us.  This will save you from putting in all your details the next time you book a course.
Remember your card details
If you create an account, you can get the system to remember your card details for next time.  We do not hold your card details.  They are held by the card processing company (Stripe).  The system cannot hold your card details unless you create an account.
Don't want to pay online?
If you are uncomfortable paying online, you can phone the office (046 90 60 600) and they will make the booking for you and take your card details over the phone.